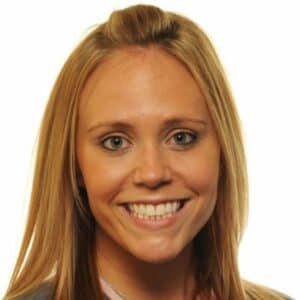 Registration is now open for "The Evolution of Orthodontics: Integrating Accelerated Orthodontics to Increase Growth and Efficiency," a free webinar offered by Houston-based OrthoAccel Technologies Inc. The webinar will be streamed live on August 19, 2016, via orthoaccellearning.com.
The webinar is open to orthodontists, treatment coordinators, clinical assistants, and all practice staff. Participants who complete the complimentary webinar and subsequent exam will receive one CE credit accredited by the American Dental Association Continuing Education Recognition Program.
The webinar will be facilitated by Brooke Simons-McIntyre (pictured), an orthodontic practice consultant. She will discuss accelerated treatment options, such as AcceleDent®, and focus on how accelerated treatment options can impact practice growth and efficiency. Additional objectives include learning how to integrate accelerated orthodontics into a practice and how to communicate the benefits of accelerated orthodontics to potential patients.
Simons-McIntyre has over 15 years of orthodontic practice experience. Among her various clinical and administrative roles, she served as a practice manager and treatment coordinator for Drs Stuart Frost and John Graham. Simons-McIntyre worked with Graham when he became one of the first orthodontists in the country to offer accelerated orthodontic treatment with AcceleDent in 2012. She helped with integration with the practice's case management system, patient financing, and marketing.