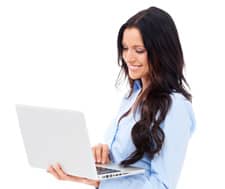 Hu-Friedy, Chicago, has launched a free, live webinar education series for orthodontists and dentists to learn more about specific industry topics and to earn continuing education units.
The Webinar series will begin on April 17, 2013, and each session will feature a live presentation from an industry expert who specializes in the subject. The first webinars will focus on Implant Assessment, Implant Maintenance, Dental Suturing, and Infection Control, the company said.
All presentations will also be made available for viewing on-demand, as well as in Dental Study Clubs with Hu-Friedy personnel facilitating discussion for live CE credits, according to the company.
The new webinar series expands Hu-Friedy's course offerings and complements the lectures, hands-on workshops and free online CE courses already available. The company hopes the new webinar program will give its customers a chance to learn directly from experienced dental and orthodontic clinicians.