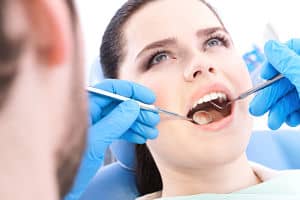 Hu-Friedy, Chicago, has launched a number of new resources for orthodontic professionals aimed at providing information and best practices on infection prevention in light of recent infection control breaches in dental offices.
On April 27, 2013, the company will lead a [removed]"Guidelines and Recommendations for Instrument Processing and Infection Prevention" course [/removed]at the Oklahoma Dental Foundation meeting. This 3 CE credit course will focus on infection control procedures and best practices in the dental setting in accordance with CDC guidelines. Participants will learn strategies to assist with maximizing safety and efficiency from instrument processing to chairside.
In addition, a number of new webinars are available from the company on the issue. Led by Mary Govoni, CDA, RDA, RDH, MBA, the webinars address the recent breaches and review a checklist of protocols that every practice needs to follow in order to be in compliance with CDC guidelines. Course participants are provided information on the difference between OSHA regulations and CDC guidelines, identified procedures and protocols that may need updating, and how to answer patient questions regarding infection prevention.
The company has also made available two additional infection control tools from Govoni for practices, including "Assessment of Infection Control Protocols in Dental Practices for Patient Safety" and "How to Know if You are Protected From Infectious Disease Transmission During Dental Treatment." Both can be found at the Hu-Friedy Infection Prevention Resource page on its website.
Hu-Friedy has also worked with John Molinari, PhD, on a new educational article available on the company's website. Titled "Infection Control Procedures—Addressing Patient Concerns," the article touches on how practices can prepare for questions likely to be asked by patients.
For more information on this and other orthodontic companies, visit our Market Guide.