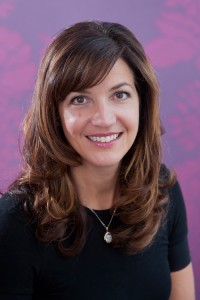 OrthoAccel® Technologies Inc, Houston, will present a CE webinar on February 27 featuring host Sonia Palleck, DDS. Palleck will discuss how she incorporates accelerated orthodontic treatment into her practice by implementing an "AcceleDent® as Standard of Care" approach.
Palleck has treated more than 250 patients by integrating AcceleDent with 3D digital treatment planning. During her presentation, Palleck will explain how she reduces both treatment time and office visits while maximizing efficiency with new techniques in archwire sequencing. In addition, Palleck will advise participants on how they can introduce AcceleDent to patients.
Palleck is an orthodontic specialist with more than 15 years in private practice in Woodstock, Ontario, Canada. She graduated from the University of Western Ontario Faculty of Dentistry in 1993 and received her master's degree in Clinical Orthodontics in 1999. Palleck is a member of the American and Canadian Association of Orthodontists and a part-time clinical instructor with a practice philosophy centered on education.
To register for the webinar, visit the OrthoAccel Online Training website.