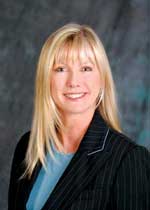 Trapezio, Acworth, Ga, will hold a free two-part webinar for orthodontic practices on September 15, 2010, at 1 PM EST.
The first part of the webinar, presented by Lori Garland Parker (pictured) andtitled "Bond Failure: Common Causes and Variables to Consider," willfocus on how to improve bond failure rates.
The second part, "Utilizing a Learning Management System: Implementing aTraining Protocol," will teach participants how they can benefit fromtechnology-based education systems. Stacey Lang will present the secondsession.
Each computer accessing the webinar must register [removed]here[/removed].
For more information about this and other orthodontic companies, visit our Buyer's Guide.