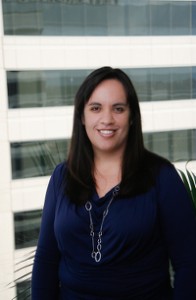 I have to admit, I'm really looking forward to returning to New Orleans for this year's AAO Annual Session. I first visited the city in 2010 and fell in love with its architecture, music scene, and food. I can't recommend enough just taking the time to walk the streets of the French Quarter and the Garden District to appreciate the city's commitment to maintaining its century-plus-old architecture. Follow the sounds seeping out of the city's jazz or zydeco clubs, and you won't be disappointed with the creativity and talent the city fosters. In fact, the Annual Session falls during New Orleans' famous Jazz Fest. And the food: Try everything, from the gumbo and crawfish étouffée to the beignets and fried alligator.
But there is another reason I'm looking forward to this year's AAO Annual Session. It's a 5-day immersion course in the future of orthodontics. From the clinical lectures held throughout the day to the products on display in the exhibit hall, the Annual Session provides me with a framework for the topics we will cover in this magazine in the year to come.
In this month's issue, we look at two clinical choices that can make a significant difference in your patients' treatment and your practice's growth—accelerated orthodonticsand sleep apnea treatment. In fact, my desire to cover these two topics grew out of lectures I attended and discussions I had with orthodontists at last year's Annual Session in Philadelphia.
A survey released by the AAO last fall showed that a record number of adults were seeking orthodontic treatment—more than 1,200,000, a 14% increase between 2010 and 2012. There's no doubt that lingual braces and clear aligners have spurred many to finally consider treatment. And once in treatment, these patients are looking for any way to speed up the process. In "Accelerating Treatment," David Alpan, DDS, MSD, talks about how he has embraced the use of two devices currently on the market that accelerate the rate of tooth movement. As Alpan discusses, making the clinical choice to incorporate accelerated orthodontics into your practice can make a difference in treatment outcomes, patient satisfaction, and your practice's efficiency and profitability.
Meanwhile, in "Orthodontic Strategies for Sleep Apnea," a team of orthodontists talks about the strategy they have created to help their peers implement obstructive sleep apnea (OSA) treatment into the orthodontic practice. According to the National Sleep Foundation, more than 18 million American adults have sleep apnea. Although estimates vary, it is estimated that, at a minimum, 2% to 3% of children have OSA, while the disorder is prevalent in 10% to 20% of habitually snoring children. Many of these children and adults are your patients, and there is a unique role for you to play in both their orthodontic and overall health. What's more, from a practice-management perspective, record keeping and medical billing software is available to make the integration of OSA treatment into your practice less daunting.
Like last year, I know I will come away from the AAO Annual Session in New Orleans with new ideas for the pages of this magazine; and you will come away with new ideas for your practice. I can't wait to see what the future of orthodontics looks like. I also can't wait to have some really good crawfish étouffée. See you in New Orleans. OP