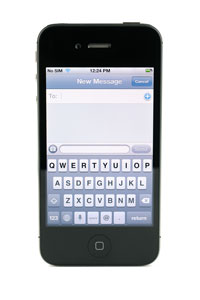 A new study from researchers at Virginia Commonwealth University finds that those text message reminders sent to patients do improve their compliance with oral hygiene during orthodontic treatment.
The prospective, randomized, controlled clinical trial assigned 42 orthodontic patients to one of two groups: a text message or control group. The patients were in active treatment with full fixed appliances in both arches and between the ages of 11 and 19. Each of the patients lived full-time with a parent or guardian who owned a cell phone with text message capabilities. Parents of patients assigned to the text message group received a reminder text message once a week. The child did not receive the text message.
The researchers then measured oral hygiene compliance using bleeding index (BI), modified gingival index (MGI), and plaque index (PI), as well as visual examination of white spot lesion (WSL) development at baseline (T0), two appointments after baseline (T1), and four appointments after baseline (T2).
The results showed that patient BI, MGI, and PI scores were significantly lower for those patients in the text message group than for those patients in the control group at T2. As for WSL development, no differences between the groups were found at any point in time. The researchers point to the need for further studies to determine whether the content of the text message or type of reminder system is an important factor in oral hygiene compliance during treatment.
The researchers contend that text message reminders, and other such reminder tools, provide an opportunity to "maintain good communication between the orthodontist and the patients and show that the orthodontist is concerned about each patient's well-being"—two factors that have been shown to influence patient satisfaction and orthodontist-patient relationships. However, they warn that parents and patients should be made aware of the frequency of communication "so that it is not perceived as spam, which may negatively affect the orthodontist-patient relationship."