By Roger P. Levin, DDS
For years, many orthodontists saw no reason to seek additional referrals from the parents of current patients. The flow of new patients was sufficient. Perhaps as important, it seemed vaguely unprofessional to ask for referrals in any way.
The post-recession orthodontic practice has been obliged to rethink this subject. New patients are scarcer. Parents are more budget-conscious. And competition is more intense.
Here are some suggestions for orthodontists who want to generate more referrals from their existing base.
1. Excellent customer service is your most potent selling tool.
The better the experience patients and their parents have in your practice, the happier they will be to encourage others to come to you for orthodontic treatment. If the subject comes up somehow at school, work, or social events, your pampered "customers" will praise and recommend your practice enthusiastically.
2. Never assume patients and parents know you welcome referrals.
Remarkably, many orthodontists and team members simply assume that current parents and patients will automatically make referrals. In truth, you must explicitly communicate to them that your practice welcomes referrals. There are various ways to do this—a cheerful sign at the front desk, an encouraging comment by the orthodontic treatment coordinator (OTC), a fun approach through social media. One way or another, you must ask for referrals.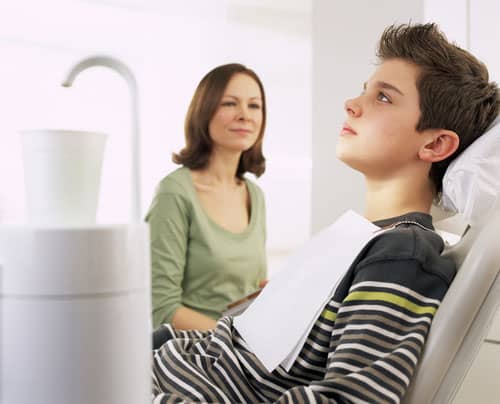 3. Asking for referrals should be a team effort.
All team members who have regular contact with parents and patients—front desk coordinator, OTC, dental assistants, Professional Relations Coordinator—should be trained and scripted to ask for referrals when the opportunity arises.
Rather than letting potential referrals slip through your fingers, follow these suggestions to encourage parents and patients to bring new patients to your door.
To learn how to run a more profitable, efficient, and satisfying practice, visit the Levin Group Resource Center at www.levingroup.com/ortho. You can also connect with Levin Group on Facebook and Twitter (@Levin_Group) to learn strategies and share ideas.