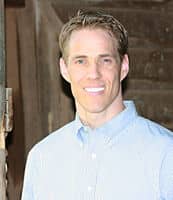 A pair of orthodontist brothers in Southern Pines, NC, haveinstituted a community service discount to encourage their patients tovolunteer. The brothers, Jase Olsen, DDS, MS, and Justin Olsen, DDS, MS,of Olsen Orthodontics,allow patients who do volunteer work in the community to earn up to 5%off their orthodontic treatment through their "Smile Together, ServeAnother" program.
"The response has been really favorable. People matter. Things don't.We're not perfect or self-righteous. We just want to build something alittle different and special that reflects who we want to be. I won'tmiss that 5% when I'm 70," said Jase (pictured) in an interview with The Pilot.
For every hour of community service, program participants receive a $10 credit, allowing them to reduce the cost of treatment.
"We wanted to financially assist people who invest in theirtreatment," Justin said Olsen in the same interview. "I think when kidsare invested, they're more likely to put in the effort. I think parentslike the program because they want their kids to learn those values."
Patients who participate in the program are also asked to write a 1- to 2-page essay about their volunteer experience.