No shows equal lost time, overhead, and even revenue. Here's how to create a no-show response system that will allow you to stay on track to increase your revenue every year.
By Roger P. Levin, DDS
The no-show patient upsets every type of dental practice including orthodontics. In fact, they upset almost every business. I've always found it interesting that dentistry will tolerate no-shows in a way that many businesses will not. We tolerate no-shows in orthodontic practices, and we end up losing time, overhead, and even revenue.
One of the major goals of an orthodontic practice is to increase revenue every year. So how does a no-show affect orthodontic practice revenue?
Many orthodontic practices have a significant number of patients that are overdue to complete treatment. These overdue debonds are 100% pure overhead. An increase in overhead does not necessarily reduce revenue. But it definitely reduces profit. We have met many orthodontic practices that have 10% or more of patients overdue for debond. (The Levin Group target is under 2%.) No-shows are a major contributory factor because any patient who misses an appointment and reschedules for weeks later has now become in overdue patient in the future.
No-shows eat up chair time they can never be recovered. In economics this is referred to as a non-recoverable resource. Orthodontic practices will tolerate no-shows at a higher rate than many other practices simply because treatment does need to be completed. But the no-show patient is taking away chair time that could be used for other patients. One way to increase practice revenue every year is to use the time being currently wasted by no-show patients for a larger patient base which translates into higher orthodontic practice revenue.
Most orthodontic practices do not even address no-show patients, they simply reschedule them. A patient's first no-show should be met with excellent value-based scripting as to why missing appointments will create a longer orthodontic case that may not have the same quality result as if the patient stays on schedule. Once a patient has missed two appointments the practice should address the issue by explaining that if appointments continue to be missed the braces may need to be removed or the aligner process might need to be restarted to achieve a quality result. Scripting that has been developed to communicate this information without creating patient or parent conflict is extremely effective in reducing most no-shows as you are now connecting the no-show to the ultimate result, or the need to start treatment again and pay the full fee all over again.
Orthodontic practices need to develop a no tolerance policy for no-shows. The time can never be recovered, and it will impede the ultimate goal of increasing orthodontic practice revenue every year. By creating a no-show response system most parents or patients can be converted into excellent patients to keep appointments. This is how you keep your no-show rate under 2% and reduce your overdue debond rate. OP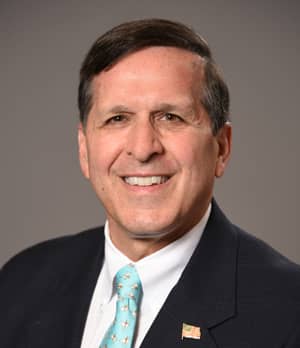 Roger P. Levin, DDS, is the CEO and founder of Levin Group, a leading practice management consulting firm that has worked with over 30,000 practices to increase production. A recognized expert on orthodontic practice management and marketing, he has written 67 books and over 4,000 articles and regularly presents seminars in the United States and around the world. To contact Levin or to join the 40,000 dental professionals who receive his Ortho Practice Production Tip of the Day, visit levingroup.com or email [email protected].