Orthodontists are no stranger to keeping abreast of the most current information regarding their profession.
By reading trade publications, medical journals, attending conferences, and contributing as members of local, regional, and national associations, clinicians are able to gather the most current knowledge in orthodontics. This constant harvest of information enables doctors to better help their patients and practices.
But, what if the most valuable information for treating a patient base does not fall under the realm of orthodontics?
For Timothy Trulove, DMD, MS, of Trulove & Foy Orthodontics PC in Montgomery, Ala, this is exactly the case. For Trulove, an unusual area of expertise in orthodontics came about at a more personal level.
"In 2000, when our youngest son, Jack, was 18 months old, my wife and I were concerned that something developmentally was going on. He wasn't meeting milestones that he should have been meeting for his age," Trulove explains. "We spoke with different doctors and had him tested by different physicians in the area. Shortly thereafter, he was diagnosed with PDD-NOS, a variety of autism."
[sidebar float="right" width="150″]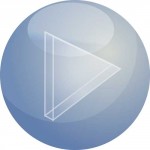 Listen as Timothy Trulove, DMD, MS, talks about how his own son's autism helps him understand which patients with autism are good candidates for treatment and one memorable patient. [/sidebar]
Fifteen years ago, according to Trulove, there weren't nearly as many resources available for learning about autism as there are today. However, it became a passion for him and his wife, Bonnie, to learn as much as they could about their son's diagnosis so that they could provide the necessary developmental elements for young Jack in order that he could flourish as an individual.
"My wife is a really determined person, so she gathered as much information as she could," Trulove says. "She did a ton of independent research. She read hundreds of books. She went to conferences. She interviewed doctors at different hospitals and universities throughout the region. She did as much as she could to get the best kind of help for Jack."
As a result of her research efforts, Trulove's wife became a resource for other families with children diagnosed with autism. As he explains, many of these families did not have the financial resources ?to go the lengths she did to find answers to specific questions. "What's more, she's very smart, so she was able to gather years' worth of information and compile it in such a way that it's proven to be a fantastic resource for other families to this day."
It took a couple of years, but area pediatric dentists became aware that Trulove was the father of a child with autism and that he had experience with the complexities of working with children diagnosed with the condition.
"I became the orthodontist to whom families would bring their autistic child," he explains. "The pediatric dentists in the area who understood where a child was on the autism spectrum felt comfortable referring those patients to me, primarily because they knew I understood what treating these patients involved, having lived it with my own son. I understood, and continue to understand, the challenges these patients face every day."
The Path to Understanding
Trulove was initially drawn to oral surgery when he attended dental school at the University of Alabama at Birmingham School of Dentistry. However, while in the program, he was exposed to orthodontics and encouraged by mentors to enter the field. In 1989, he graduated from the University of Iowa School of Orthodontics.
After nearly 3 decades working in orthodontics, Trulove is passionate about what he does. "For me, aligning teeth is secondary," he explains. "I think the primary benefit of orthodontics is the improvement of self-esteem. A nice smile is so important in terms of confidence, especially for teenagers."
As Trulove explains, this concept of improving self-esteem doesn't necessarily translate to the patients with autism he treats. Instead, as he's found over the years, it's the parents who tend to want orthodontic treatment for these children.
"I had a parent tell me years ago, 'My son has enough problems as it is. The reason I want him to have braces and straighten his teeth is because I don't want his smile to become an issue for him later in life.' As a father of an autistic child, I understood where this parent was coming from," Trulove says.
"Naturally, I want to fix as much as I can for these patients so that the appearance of their smiles is one less obstacle that they'll have to overcome. It's not so much an obstacle as far as their personal perception of themselves, as much as it's an obstacle of how people will view these patients later in life."
Trulove has been treating patients with autism since 2005. He estimates as many as 50 individuals described by the autism spectrum have been treated in his office, and at any given time, the practice has five to six patients with autism in active treatment.
As he explains, the specifics of treatment for this patient base is almost identical to every other case his office sees. "The orthodontic issues for autistic patients are just like any other person's orthodontic problems. They have crowding. They have Class II malocclusions. They have overbites. They have underbites. The same as the general population. There is no genetic component to their dental or orthodontic issues," he says.
"Unlike a Down syndrome patient, who may have unique facial abnormalities that can affect dental and orthodontic treatments, autistic patients have the same orthodontic problems as every other person who comes into our office," he says.
However, one major difference that Trulove and his staff have experienced over the past decade in working with patients with autism is the issue of communication.
"It's them being able to understand what's happening; what we're doing for them; and also being able to relate to the orthodontist or the orthodontic staff member what they're feeling while we're working on them. Also, it's whether or not they actually understand what we're asking them to do," he says.
As the father of a child with autism, Trulove is acutely aware that many children on the autism spectrum suffer from sensory processing disorder (SPD). According to the Sensory Processing Disorder Foundation, SPD is a condition that exists when sensory signals aren't organized into appropriate responses. This creates a neurological "traffic jam" that prevents certain parts of the brain from receiving the information needed to interpret sensory information correctly.
"Individuals who have [SPD] have heightened sensory issues. For instance, they may smell something that is absolutely horrible to them. Certain textures of things may be really bothersome to them. Also, their gag reflex may be different or hypersensitive because they can't have certain textures or tastes in their mouths," Trulove explains.
"In the office, we also must be aware that something which may seem normal or common for any other patient may startle a child with autism. For example, if you suddenly recline the chair—creating a sudden movement—the autistic patient will jump out of it, frightened to death. From there, it's difficult to get the patient back into the chair because he or she is fearful it's going to move again."
Trust: The Greatest Component
Since 2005, Trulove and his staff have worked to the best of their abilities to accommodate patients with autism, regardless of where they place on the spectrum. As would be expected, it has been, and continues to be, a learning process. Yet, as Trulove explains, there are some basic fundamentals that he and his staff routinely apply to this patient base.
[sidebar float="right" width="235″]
PRACTICE PROFILE
Practice name: Trulove & Foy Orthodontics PC
Location: Montgomery, Ala, with satellite offices in Troy, Prattville, and Alexander City, Ala
Number of Chairs: 5 to 8 (varies by location)
Years in practice: 25
Education: University of Alabama at Birmingham School of Dentistry, 1987; University of Iowa College of Dentistry, Department of Orthodontics, 1989
Average # of patients per day: 70
Days worked per month: 16
Top products used: Ormco Mini Diamond Twin Brackets, Ormco Damon Ceramic Brackets, MARA fixed functional appliance from AOA
Website: justbraces.net[/sidebar]
"The first thing we want to do is create a nonthreatening environment from the very start," he says. "It's probably not a good idea to have the first meeting at your clinic. Instead, it's a better idea to have that introductory meeting in the office, a private conference room, or a private office—the kind of space in which there are not a lot of other people around. Oftentimes, loud noises and crowds make these kids anxious or scared."
From there, Trulove and his team assess the patient's social skills, taking into consideration how well he or she communicates. They assess whether or not the patient looks them in the eye. Does he or she smile? Does the patient laugh appropriately? Does the patient understand what is being said to an extent that they feel comfortable with what's going on? Do they have the ability to follow simple commands? Can they brush their teeth?
"I don't do anything scientific to assess their fine motor skills. Instead, I ask the parent, 'How good is Johnny's handwriting? Does he write well?'?" Trulove explains. "If the parent responds by saying, 'Oh, it's terrible, he can barely manipulate a pen, or he doesn't have a good grasp to hold a pen well,' that's a red flag for us to say, 'Mom, Dad, you're going to have to help Johnny brush his teeth if he has braces.'
"What we've found is that if a child cannot write well—if he can't manipulate a pencil or a pen to write legibly—it's very unlikely that he's going to be able to manipulate a toothbrush while he has braces on," Trulove explains.
"The other thing we talk about during that initial meeting is the child's dental history; whether or not he's been to the dentist and how frequently," Trulove says. "Does he have a history of going to the dentist to have his teeth cleaned? Does he have fillings or caps? If the child has done well with these types of procedures at the dentist, then he typically will do pretty well with orthodontic treatment."
These introductory elements Trulove and his staff apply when first meeting a patient with autism have been formulated over the last decade. As he explains, some of this knowledge has been learned through trial and error, while other aspects are the result of years of research—scouring orthodontic journals and other autism-specific articles.
"It's also understanding the longitudinal analysis that all of these patients go through; where they have learned to do things in a methodical way," he explains. "I've had to do a lot of research on my own to put together a program that orthodontic staff members and orthodontists can use to help these patients."
Over the course of the last decade, there has been a decent amount of technological advancements in orthodontics, much of which is intended to better the patient experience or increase treatment efficiencies. For Trulove, however, the most significant advancement in technology has been in the ability to harvest information that is valid and useful. "Ten or 20 years ago, we didn't have access to information like we do today," he says. "What it does is help individuals like myself to understand what we're dealing with as a clinician when we have special cases, such as treating a child with autism, Down syndrome, or other special needs."
The efforts Trulove applies to his research of autism, and his ability to formulate his findings and apply them to his practice, has made him a valuable resource for other clinicians who work with patients with autism. "I get phone calls occasionally where someone asks me how to handle a specific case. I'll think about it for a while and give them my best answer that I can based on what I've learned from my experiences so far."
As the father of a child with autism, and the orthodontist for more than 50 patients with autism, Trulove notes that the journey thus far has been one of constant learning and sharing, primarily for the sake of helping others.
"It opens your eyes and makes you more empathetic. My staff and I have all come to learn to appreciate every person who comes through our office and understand their individual circumstances," he explains.
While the experiences working with patients on the autism spectrum have been rewarding in many aspects, Trulove and his team admit to acquiring a different point of view regarding other patients.
"We've found that we get frustrated more when we treat a 'normal' patient—a person who has absolutely no difficulties communicating or no difficulty with motor skills—and that patient is not doing what we're asking him or her to do," he explains. "When we see an autistic patient who has all of these problems with communication and fine motor skills, and they're working hard to do everything we ask, we just want to drive it home to the other kids—the types of challenges the autistic patients deal with. Many times, just sitting in the chair and being in a room full of people is a huge obstacle for them to work over.
"At times, it's been tiring. At times, it's been frustrating. But I wouldn't trade it for any other experience I've had, because having gone through this journey with my son and my family has made me a better person," Trulove notes. "And, it's made my other two children better people as well. They can have empathy for people who struggle with disabilities." OP
[sidebar width="400″]
A Different Approach
Having spent a decade providing orthodontic treatment for patients with autism, Timothy Trulove, DMD, MS, of Trulove & Foy Orthodontics PC in Montgomery, Ala, has developed a system that he and his staff adhere to in order to make treatment a success for both patient and parent.
As he explains, for other patients, a clinician establishes technical goals for the treatment—the specific procedures from start to finish. With a child with autism, however, the goals are altered to include more clinical management elements.
"Your first goal is to get the desired reaction from the autistic patient," Trulove says. "You want that patient to do what you ask, and you want them to do it in a way that they're comfortable with."
In order to establish this sense of comfort and trust with a patient on the autism spectrum, Trulove has learned a few nuances to make the process more stable for the child. "Before we start treatment, we inform the parent and the patient on the order of events that are going to happen at each appointment. We tell them what is going to happen at the first appointment, what's going to happen at the second appointment, etc," he explains.
The next element on the clinical management roster is what Trulove refers to as Tell, Show, Do. "I'm going to tell the patient what I'm going to do. Then I'm going to show them what I'm going to do. And then, I do it. So, it's a three-step process."
When the process is complete, Trulove and his staff know to reward the patient with positive affirmation. "Oftentimes, it's nothing more than a 'Great job! Thank you for doing such a great job,'?" he notes.
Understandably, taking these extra steps for the Tell, Show, Do concept takes additional time in the chair. Yet, Trulove and his staff have worked that out as well. "In every instance, we give them more time," he explains. "For example, a two-archwire change is typically a 20-minute appointment in my office. For a patient with autism, we're going to give him or her twice that time allotment."
Trulove also recommends to parents the best time to bring their child in so as to make the environment more conducive. This means scheduling appointments for off hours.
"I will tell the parent, 'Hey, it's not a good idea to come at 3 pm. It's a zoo here at that hour,'?'' he says. "If they can't come at any other time of day, we try to put that patient in our semi-private treatment room so that he or she is sheltered from the noise and commotion of the clinic during our most busy time of day.
"The other thing we do, in order to acclimate these kids to having braces on, is rather than apply two arches of braces in one sitting—which is hard for anyone because it's a 2-hour appointment—is we break the appointment into different segments," he explains. "If the patient needs bands, we only cement the bands in the first appointment. During the next one, we'll apply the upper braces. And then, at the third appointment, we'll apply the lower braces. What this does is instead of throwing these patients into the deep end of the pool, it lets them wade in the shallow end until they get comfortable," he explains.
Trulove and his team have been able to hone in on what works best for providing treatment for patients with autism, regardless of where the kids are on the autism spectrum. However, the one element that remains constant for all is adherence to regimentation.
"These kids lead a life of regimentation," he says. "The more regimented you can make the setting, the better. Make sure he or she comes in at the same time for each appointment. Have them sit in the same chair and be tended to by the same staff member. This helps develop a level of trust and comfort for the patient."
Other elements of comfort that Trulove and his staff implement include allowing a parent in the treatment bay while the child is being worked on, as well as inviting the patient to bring his or her security item. "For my son, it's a DVD of his favorite movie," Trulove notes. "He's not going to watch it, but he takes that DVD with him every place he goes just to have it with him. For others, it's a doll, a blanket, a truck. Regardless, I tell them to bring that item along to the appointments."
Over the years, Trulove has come across patients who need oral surgery before orthodontic treatment can commence. When working with a patient with autism, there is a delicate consideration that must be made.
"In the instance of even a simple bicuspid abstraction, we'll refer the patient to an oral surgeon," he says. "It's important to separate the orthodontic visits from tooth abstraction. An oral surgeon can sedate the patient, and he or she won't remember when the procedure is over. If you send them to a pediatric dentist, they may not sedate them and they may have a bad experience. From there, you're going to have a tough time getting that patient back into the orthodontic clinic.
"Essentially, your ultimate goal as this child's orthodontist is to do anything you can to make the patient feel relaxed and calm in the dental environment," Trulove says. "Naturally, with some curves along the way, this will bring about compliance and a successful treatment." OP
[/sidebar]
Lori Sichtermann is a freelance writer for Orthodontic Products. She can be reached at [email protected].