For Joseph Z. Yousefian, DMD, MS, "Teledontics" is the key to fulfilling his personal mission to change how orthodontists treat patients with sleep apnea
By Greg Thompson | Photography by Cory Parris
Joseph Z. Yousefian, DMD, MS, is an expert at moving teeth, but that expertise has also come to encompass the science of expanding jaws with an emphasis on improving the upper airway. Transcending typical orthodontics came by necessity when Yousefian's son began to suffer from sleep apnea at a young age.
"With innocent eyes, he said, 'Dad, I can't sleep' and he was struggling," says Yousefian, owner of Yousefian Orthodontics, a single-location practice in Bellevue, Wash. "From there we started to connect the dots."
Adults become lethargic without sleep, but children with sleep apnea often become hyperactive and their schoolwork suffers. By the age of 12, Yousefian's only son had gained significant weight. He had metabolic syndrome, high blood pressure, and his academic career continued to crater.
These concerns ultimately motivated a deep dive into the science of improving his son's airway, and many pediatric patients have since benefitted. Using what's come to be called "Teledontics," Yousefian systematically explored ways to ensure proper functionality of the airway, TMJ, and bite.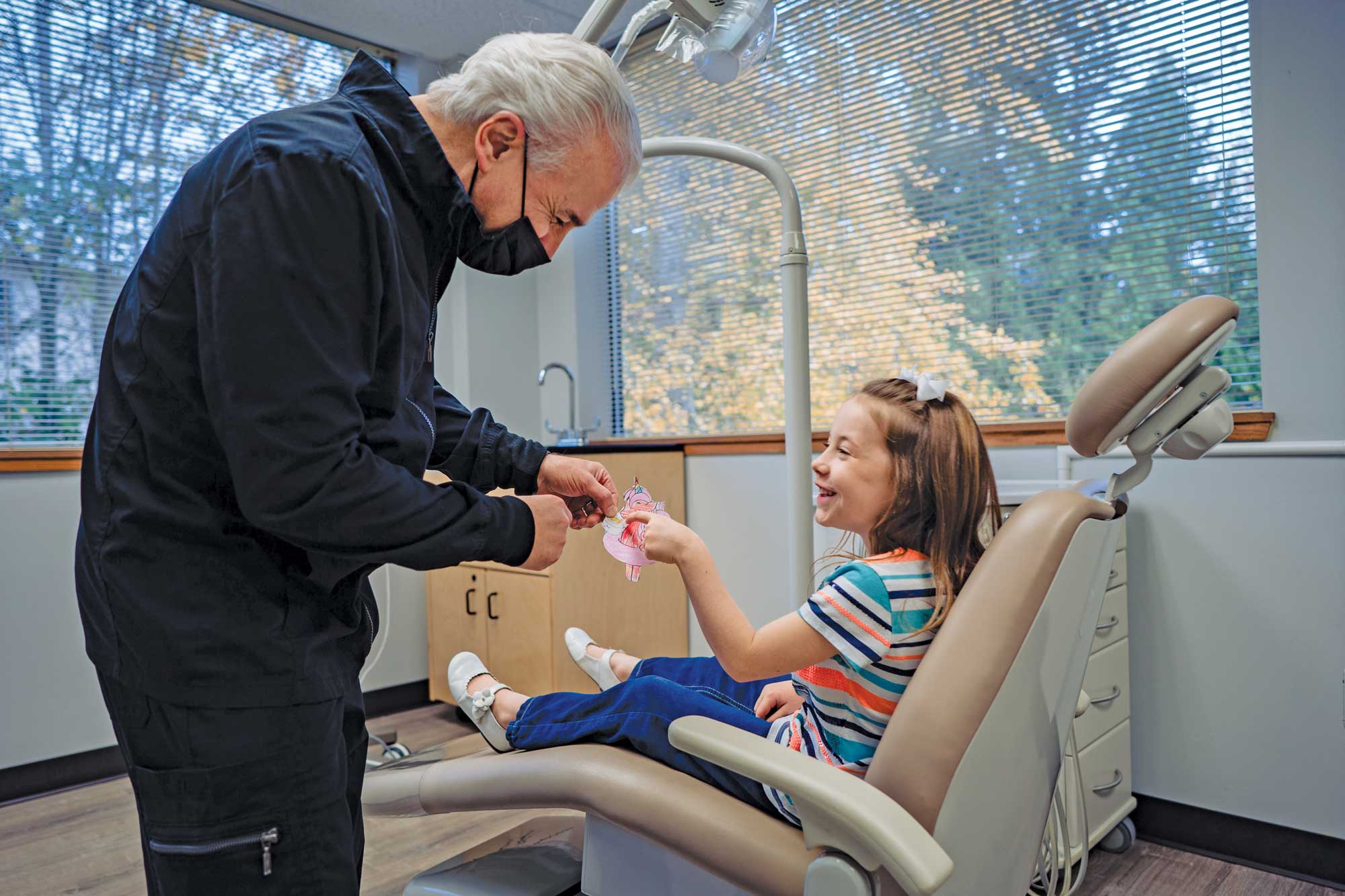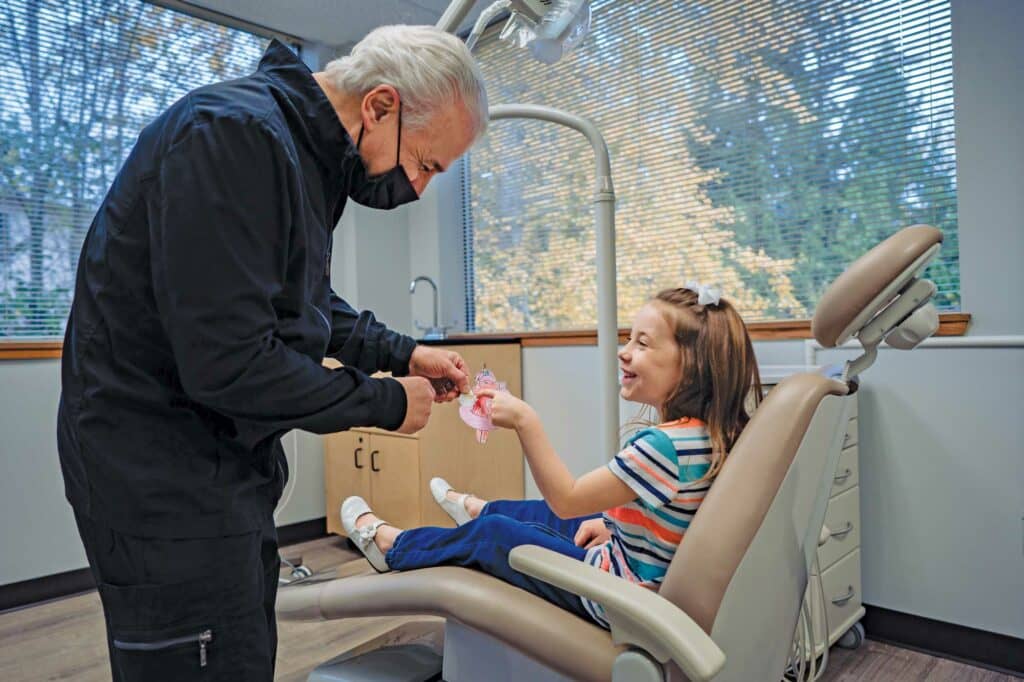 "Where teledontics differentiates itself from traditional orthodontics is the ability to start treatment on children as young as 3 years old," says Yousefian, who has been practicing for 3 decades. "Teledontics can properly guide and influence facial growth to ultimately avoid airway, TMJ, and bite issues later in life."
Teledontics can also work on full-grown adults, as it did in the case of 27-year-old "Megan" who had "a lot" of TMJ problems and suffered from excessive sleepiness. Without an established diagnosis, Megan came to the Bellevue office and received an x-ray and airway examination. According to Yousefian, her upper airway showed red flags. She had signs and symptoms of excessive daytime sleepiness, snored (but not all the time), and probably had sleep apnea.
"We screen everybody for sleep apnea," says Yousefian, who completed his post-graduate training in orthodontics at The Ohio State University in Columbus, also earning a master's in biology and another in physical anthropology. "[Megan] had a small jaw. The jaw was back, the arches were narrow, and her tongue seemed too big for her arch. She hit a nine on the sleepiness scale, plus she had chronic pain in the jaw but did not have other comorbidities."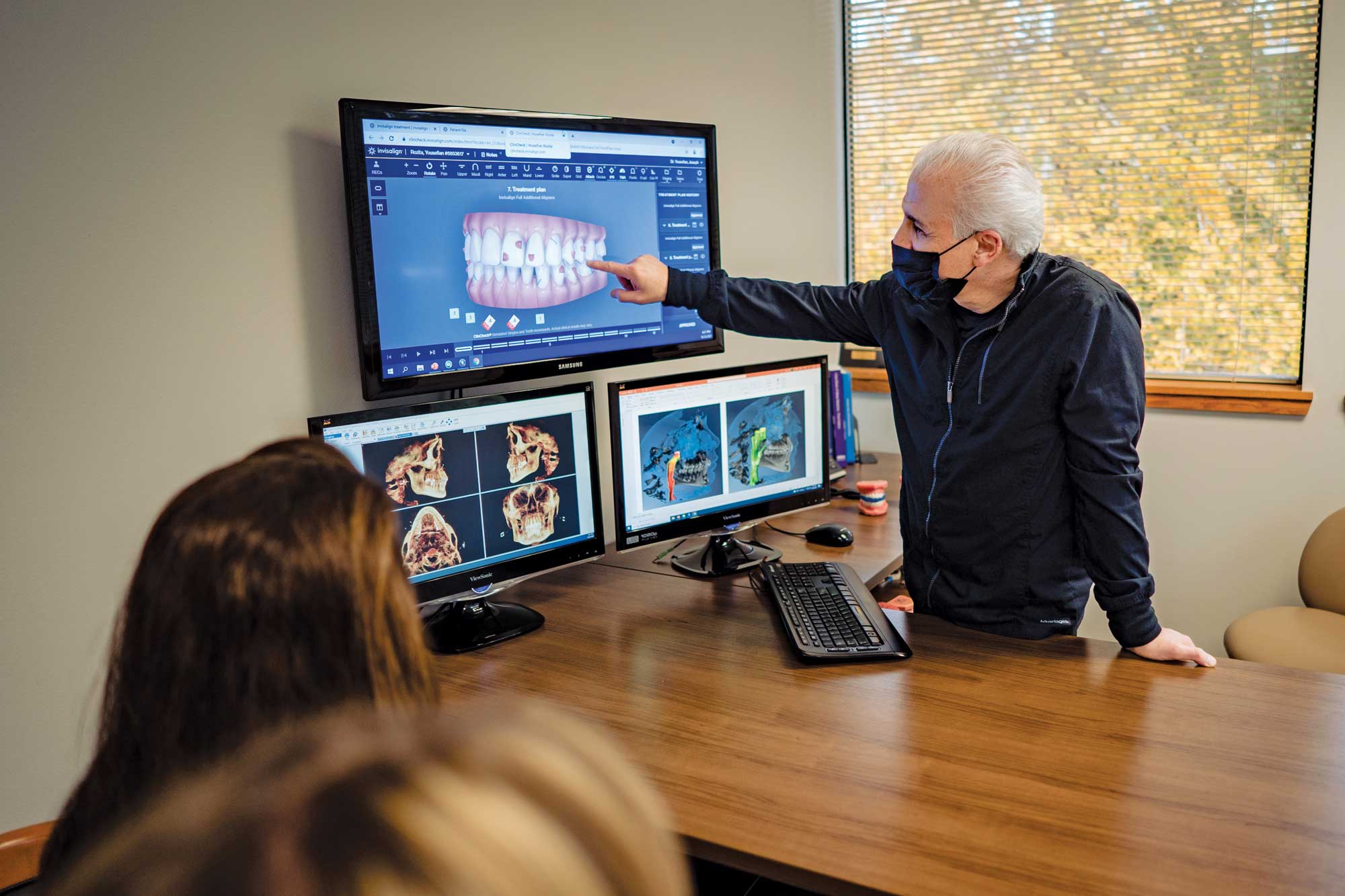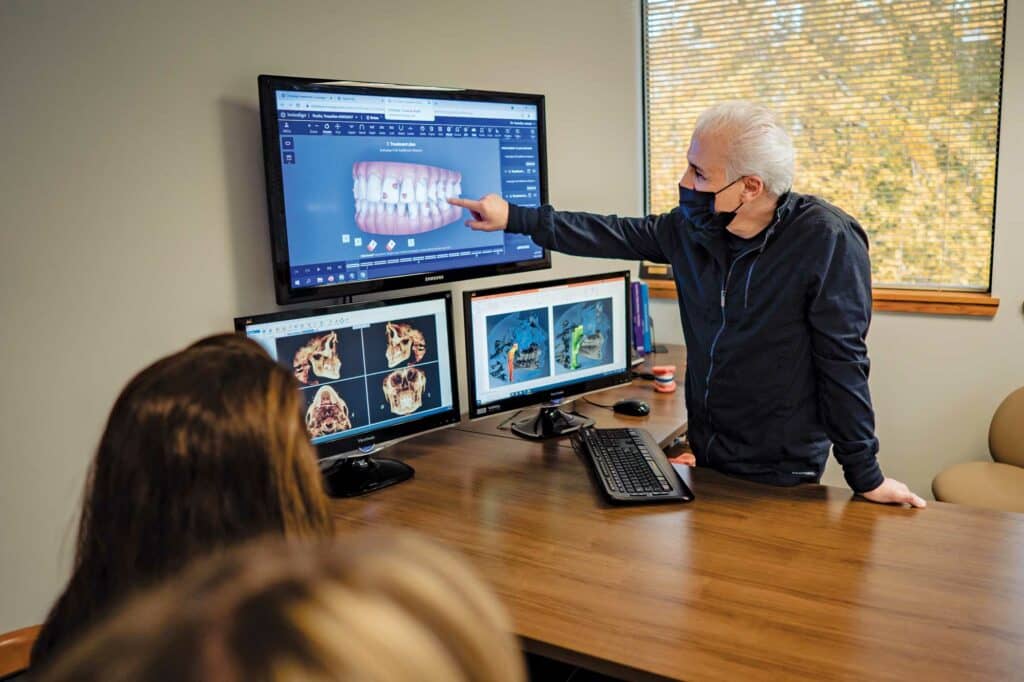 Her teeth were straight but with some bite problems. She did not have significant orthopedic instability, but she was a clencher. After a four-channel home sleep study all but confirmed sleep apnea, Megan went to see a sleep doctor for a formal diagnosis.
"As a board-certified dentist in sleep medicine and orthodontics, I can treat and manage sleep apnea, but I cannot diagnose it. So, at this point, Megan went to a sleep doctor who asked for the report from our office and made a diagnosis," says Yousefian.
The sleep doctor gave Megan two options to address her mild to moderate sleep apnea diagnosis: CPAP (continuous positive airway pressure) or an oral appliance. Megan said "no way" to CPAP and opted for an oral appliance specifically designed to manage her TMJ problems and sleep apnea while undergoing orthodontic treatment with braces to improve her bite.
"We corrected the bite, so it did not damage the joint," Yousefian explains. "But it's not just a simple orthodontic issue. How do we approach the airway?
"Traditional dental sleep appliances which anchor on the teeth can bring the upper teeth back and push the lower teeth forward. When patients use an appliance long-term, it can change their bite," Yousefian explains. "Because some appliances can put too much strain on the jaw, we developed a novel FDA-approved appliance called ApnoDent. This appliance treats four conditions: sleep apnea, snoring, bruxism, and TMD/TMJ. For example, for patients diagnosed with sleep apnea who also suffer from TMD/TMJ issues, the ApnoDent appliance can also function as a nightguard."
With treatment, Megan saw tremendous improvement to her condition. At the beginning, her apnea hypopnea index (AHI) was 17. The apnea hypopnea index measures the number of apneas or hypopneas per hour of sleep during the sleep study. A score of ≥ 15, but < 30 per hour classifies as moderate sleep apnea. At the conclusion of comprehensive treatment, her AHI dropped to 3, which is considered within normal limits. Yousefian not only used the ApnoDent sleep appliance to treat Megan, but also a teledontic protocol that included expansion of the jaws to address Megan's upper airway deficiency.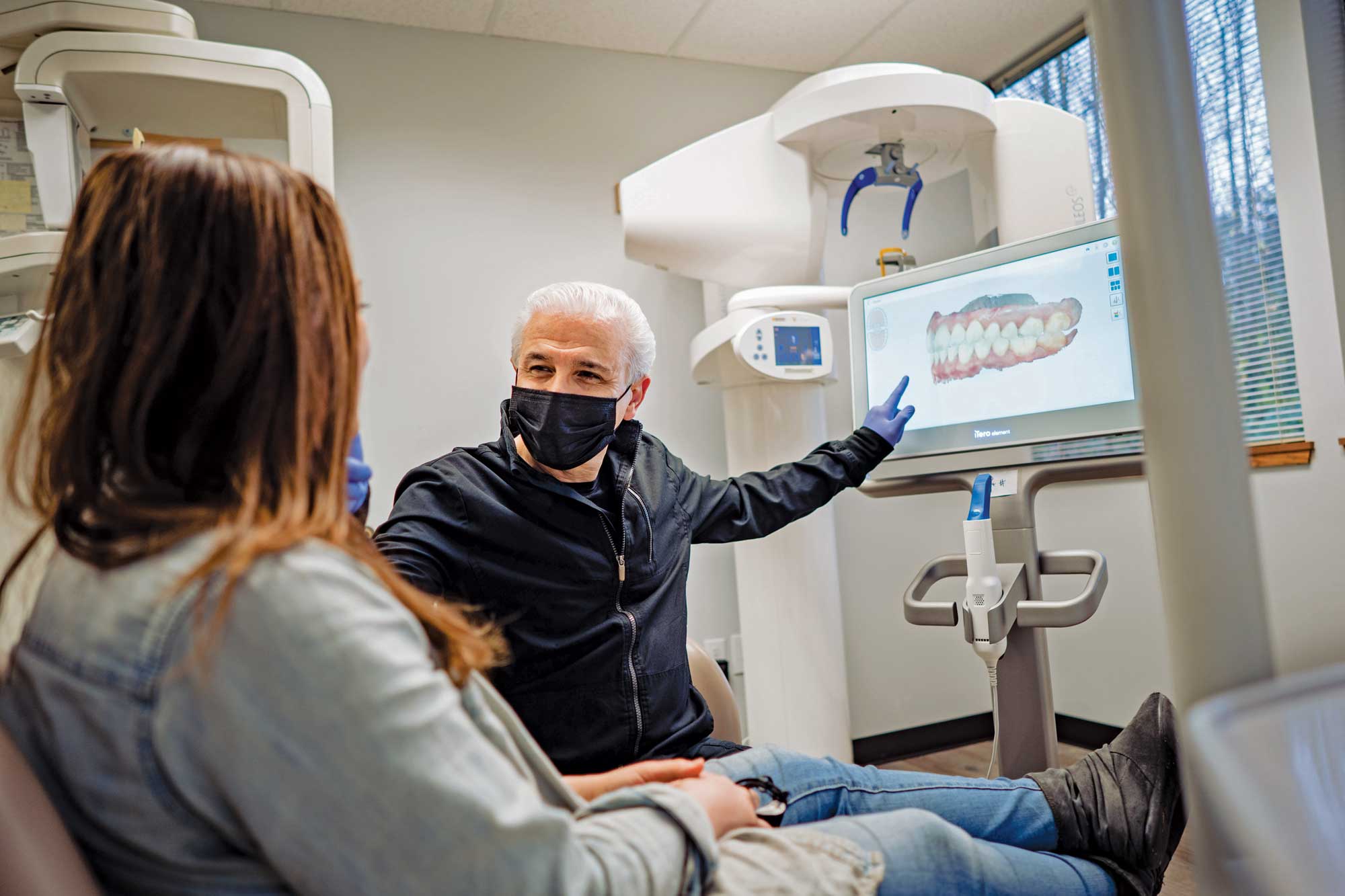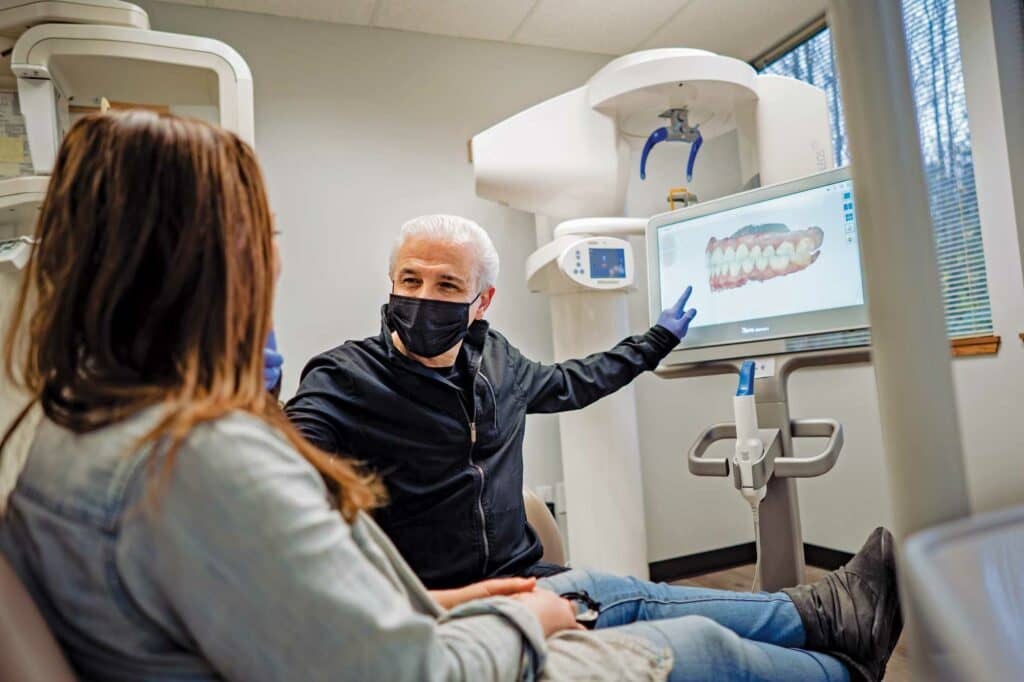 According to Yousefian, teledontics complements the telegnathic protocol put forward by the American Association of Orthodontists' 2019 white paper and the American Academy of Sleep Medicine's 2019 Case Book of Sleep Medicine. Teledontics and telegnathics are orthodontic and orthognathic protocols for treatment of pharyngo-facial disorders, including OSA. He adds they recently were introduced in peer-reviewed publications.
---
---
Since teledontics focuses on functionality, Yousefian tailors treatment plans to fit specific patient needs. In young patients, he may seek to create a healthy environment that fosters the growth of facial structures, nasal cavities, dental arches, and lower jaws. In adult patients, where it may be too late for preventive measures, teledontic techniques support the upper airway by expanding upper arches, nasal cavities, and the lower jaw. "Teledontics has an in-clinic success rate of more than 90% in pediatric and adult patients," Yousefian says.
Yousefian uses another variety of expanders called the ApnoMed Expansion System, or AMES. For Megan's case, Yousefian selected the micro-implant assisted AMES that is bonded to the upper teeth. This allows four temporary anchorage devices to be secured to the roof of the mouth. Megan opted for this minimally invasive procedure that was relatively inexpensive to expand the palate.
"We expanded Megan's upper jaw non-surgically," Yousefian adds. "We then placed a mandibular AMES to assist with a 17-minute outpatient procedure to expand Megan's lower jaw about 10 mm wide by a minimally invasive telegnathic surgery between the lower centrals. Megan's case was finished using aligners."
Yousefian sums up the results: "We kept the front teeth where they were and gradually consolidated the spaces by protracting the back teeth. We created a beautiful wide smile, beautiful open airway, and her sleep apnea was addressed. The whole process was about 2 years with use of teledontic and telegnathic procedures plus aligners. The occlusion is fine now and the TMJ is under control."
In simpler cases where oral appliances are needed, Yousefian has frequently turned to Space Maintainers Labs (SML) to treat patients with sleep apnea as the company offers a large variety of FDA-cleared devices. Conceding that there are "a hundred" different oral appliances out there, Yousefian laments "inconsistency on the production and quality" in too many brands.
"The Space Maintainers name is based on the mission to maintain the airway of the patient," Yousefian says of the company that has been fabricating oral appliances—ranging from early intervention to adult treatment—since the 1950s. "Throughout this time, SML has been fascinated with teledontics."
Space Maintainers products and teledontics are all part of the comprehensive approach to oral health that makes up the holistic philosophy that Yousefian brings to each patient. From an early age, Yousefian knew he was "good with his hands" and used some of that dexterity as a child to make intricate jewelry for his sister. Applying that talent within the confines of medical science began to take shape when he first got exposure to orthodontics in dental school.
"Moving teeth was amazing," he remembers. "These stationary things in your mouth that you think are impossible to move, but gradually you can move them with orthodontic appliances. I immediately felt like I was born for it, because I had the knowledge, the science, and the excitement that comes with it; so, it was as if a hobby had become my profession."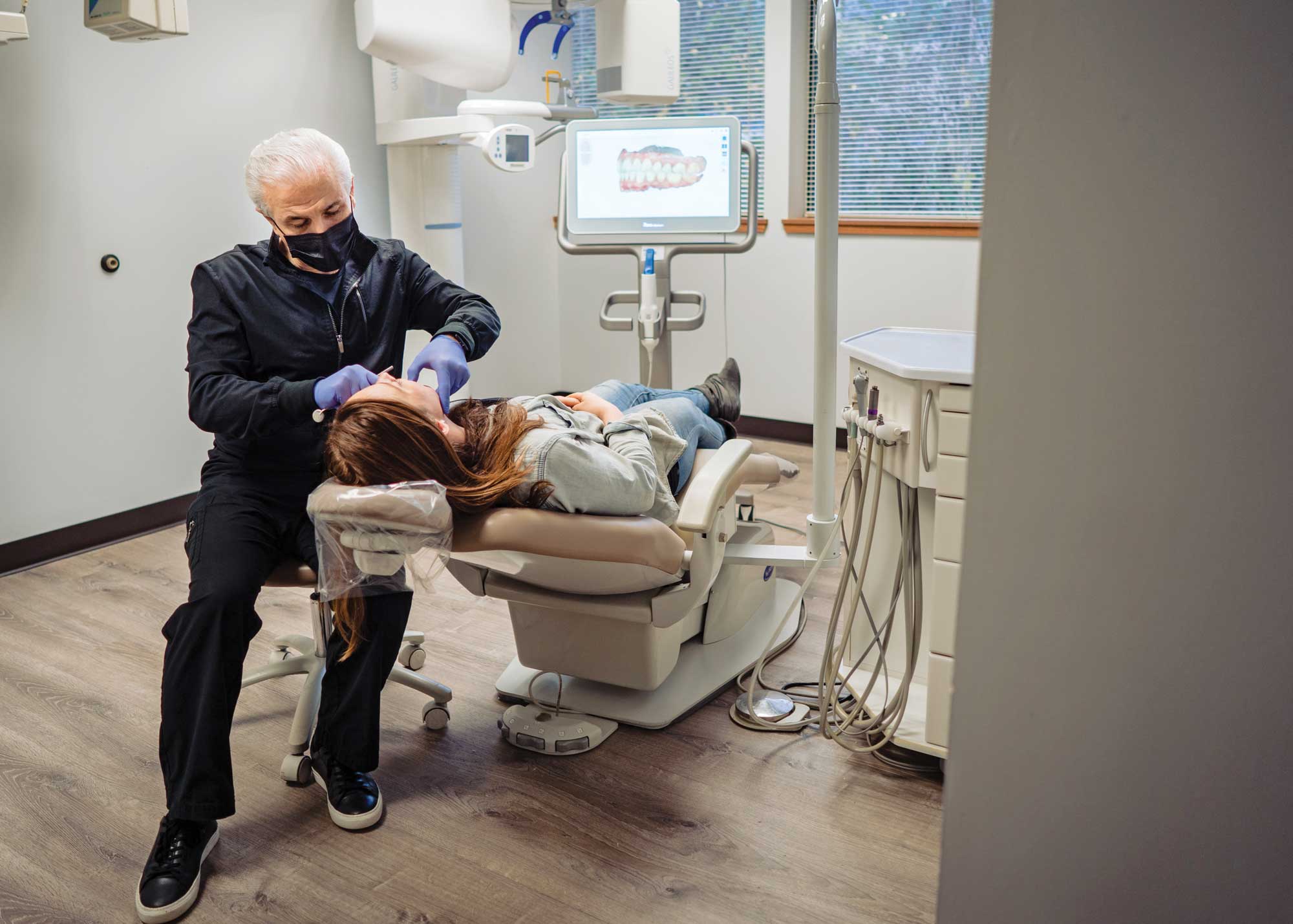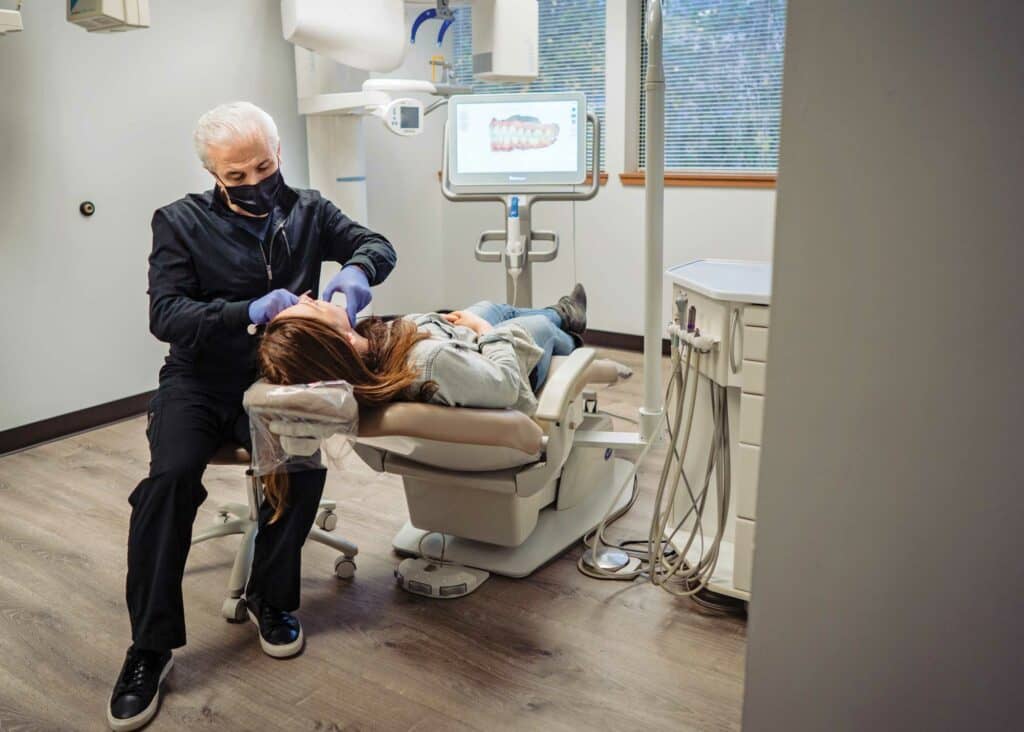 Yousefian's commitment to patients over 3 decades of practice has affected countless lives in Bellevue and the larger Pacific Northwest region. Like so many in early 2020, he struggled with the pandemic, but on top of that he endured a fire—the result of arson—in his 2,500-sq-ft state-of-the-art office. "It ruined my office right down to the nails and studs," he says.
As a result, he moved to a relatively basic 1,300-sq-ft office with the considerable extra challenge of maintaining top-notch care. While everything is still "temporary and mobile," effective and efficient care and the use of state-of-the-art technology are feasible, even in such a limited facility.
"We are working on construction of the new office that is going to feature high-end technology," says Yousefian, who speaks fluent Farsi and a bit of Turkish in addition to English. "The fact that we are able to make it all work in the temporary office shows a level of practicality. Instead of five chairs, I have two with mobile units. I'm still doing very complex cases, and if I can do it in this limited environment, it should serve as a sign that any orthodontist can definitely provide dental sleep therapy to their patients in their permanent facilities."
Teaching, consulting, and research rounds out professional life for Yousefian these days, with domestic and international travel for lectures to universities. More than 30 publications and articles in scientific journals and textbooks have gradually built momentum for teledontics, with formal recognition first coming in the form of a Special Merit Award from the AAO.
While he looks forward to the new office, the fire has done little to dampen Yousefian's infectious enthusiasm. He has treated more than 4,000 cases and there are no signs of slowing down.
"I love working in my office, as well as riding my Harley Davidson with my son for a couple of hours every weekend, but the most rewarding part is working for patients and convincing professionals that this [teledontics] is valid science and they can easily implement it at their office," he says. "The most rewarding thing is saving one life at a time."
As for his own son's life, Yousefian's efforts were instrumental in a remarkable turnaround. After many teachers gave bleak predictions, the young Yousefian earned a scholarship, attended college, and graduated with a master's degree in business, and has flourished. "Now he is helping me to expand this science and helping with my seminars," Yousefian shares. "He is involved with the science, which completely changed his life." OP
Greg Thompson is a freelance writer for Orthodontic Products.