For Jeff Summers, DMD, the patient experience is his guiding principle when choosing Spark clear aligners and other technology for his South Carolina-based practice.
By Greg Thompson | Photography by Brian Erkens
While a student at the Medical University of South Carolina dental school, Jeff Summers, DMD, got a bit of advice from a department chair: Treat patients as if they were members of your own family. The admonition hit home when the niece of a referring dentist arrived for orthodontic care.
The patient had impacted second molars, which was challenging enough, but she also had a canine and a premolar transposed on one side. Summers had treated a patient like this before and back then he took the "easy route," choosing to leave the teeth transposed and reshaping them. The patient was happy, but Summers was less than satisfied.
"As a perfectionist, like many orthodontists are, I was critical of myself and the outcome from my perspective," says Summers, owner of Summers Orthodontics, currently a single-location practice in Greenville, SC. "I thought, 'I don't think I'm going to do that again' and now the pressure was on because this was a family member of a referring dentist."
Summers sat down with the referring dentist and discussed some treatment options, such as the extraction of one premolar or possibly extracting both upper bicuspids. "I didn't like the idea of extracting upper bicuspids for her, mostly due to facial balance," Summers remembers. "We talked about just leaving them as they were and doing cosmetic dentistry, but we didn't want to saddle her with a lifetime of cosmetic dentistry."
The crucial question eventually came: What would you do if she were your daughter? The answer sparked creativity and even some uncertainty. Summers eventually decided to move her premolar into her palate, transposing the teeth back to where they were supposed to be.
"We pulled the one bicuspid palatal, exposed the canine, and slid the canine by on the buccal side," Summers explains. "We then put the premolar back where it is supposed to be. She looked fantastic. I saw the confidence in her smile, and she finished with an ideal occlusion. From that point forward I have done many cases that involved transpositioning of teeth."
Another case that proved fun and challenging was an adult male who had a significant underbite. He had lost all of his posterior teeth, so his goal was to replace his back teeth. The dentist told him: "I don't even know where to start because you've got a significant underbite, collapsed occlusion, and no posterior support."
Summers lined up the anterior teeth and partnered with a progressive periodontist to put in surgical plates in the posterior of his lower arch on both sides. "We used those surgical plates as anchors to retract his lower canine-to-canine segment back into a proper occlusion," Summers says. "It was the first time in his life he had ever had a proper overbite/overjet, and he was in his 40s. It was so impactful for him. What's fun is I was then able to treat his children."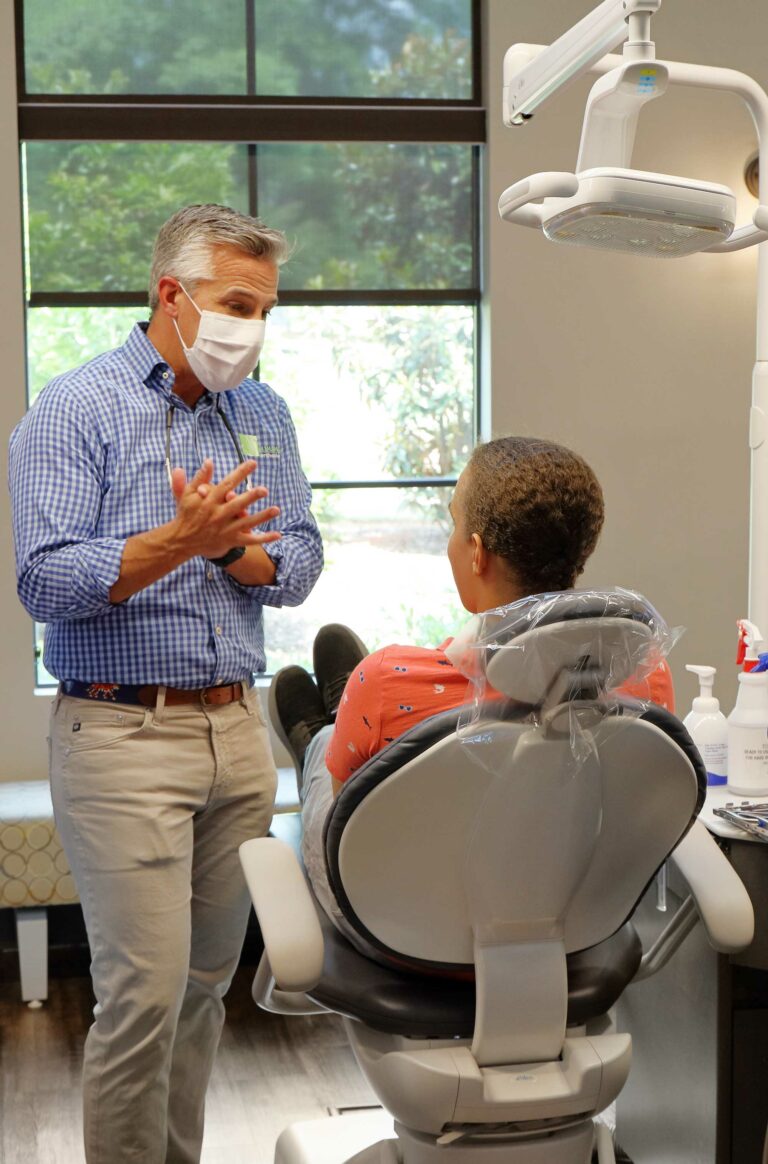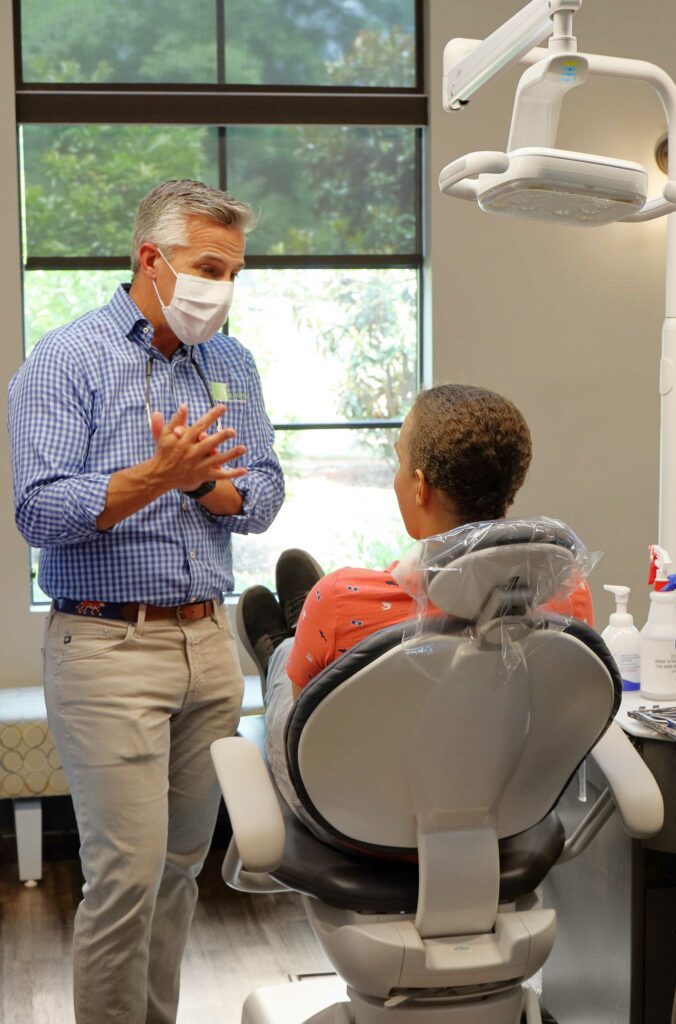 A Clear Aligner Making Patient Care a Priority
Technology and philosophy continue to point toward a patient-centric approach at Summers Orthodontics with Summers always on the lookout for improvements in technology and service. With clear aligners continuing to make significant inroads over the past two decades, Summers was determined to make them an integral part of his practice.
"I was invited to be part of the Ormco Insider's Group more than a decade ago," he says. The California-based orthodontic products manufacturer's Insider's Group consists of orthodontists, Ormco engineers, and thought leaders who provide insights and input to the R&D team. "Some ideas don't come to fruition," Summers says, "but it's exciting to be part of the thought process right up through production of those that do."
After using a major aligner company for more than 20 years, Summers' level of trust gradually withdrew—to the point where he "felt like they were interested in the financial side of things as opposed to the orthodontists and the responsibility that we have to our patients." It was time for a change.
"Ormco was determined to be the best partner for orthodontists, regardless of the treatment modality. They developed Spark [clear aligners] and I was able to see that from the onset of the idea all the way through production," Summers says. "They wanted to be the best clear aligner manufacturer and produce the best materials so that we as orthodontists could provide the highest level of care. Patient care was the first priority…It is so much more efficient for me on all levels. It's now common where I'm meeting a patient and literally 10 days later delivering their aligners."
According to Summers, Spark has simplified the process, making it faster, better, and easier. While acknowledging a "bit of bias" due to his early involvement, he quickly adds, "I also look at the studies, and these materials are superior in terms of surface contact; they are clearer, more comfortable, and more stain resistant."
On an anecdotal level, Summers recalls patients transitioning to Spark and asking, "How do you feel?" The answers always mirrored the studies with patients saying: "Wow, these fit better. They are more comfortable, and they don't stain as much."
"With Spark, we're seeing less than half the number of refinements than we used to, which is great," Summers adds. "We're getting so close to that ideal result on the first series of aligners. It's not just doing fewer refinements, but it's doing fewer refinement stages. The treatment is completing better and faster, which is a win for everyone."
With the expressed goal to accomplish as much as possible in the first year of treatment—the most enthusiastic time for patients—Summers has partnered Spark with OrthoPulse. The OrthoPulse photo-biomodulation (PBM) light therapy has "made it possible to treat patients 30% to 50% faster in our office, whether using Damon Ultima or Spark."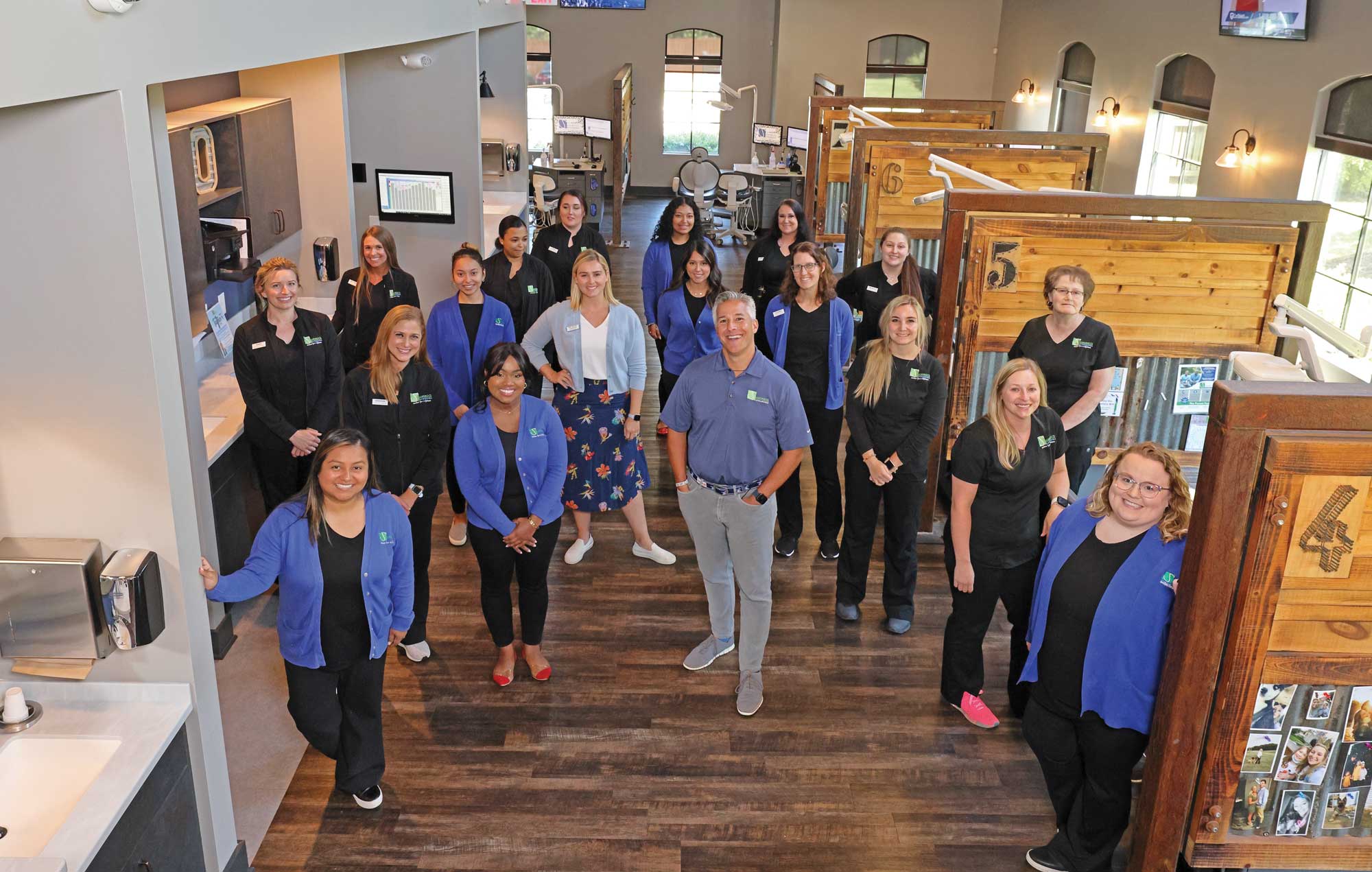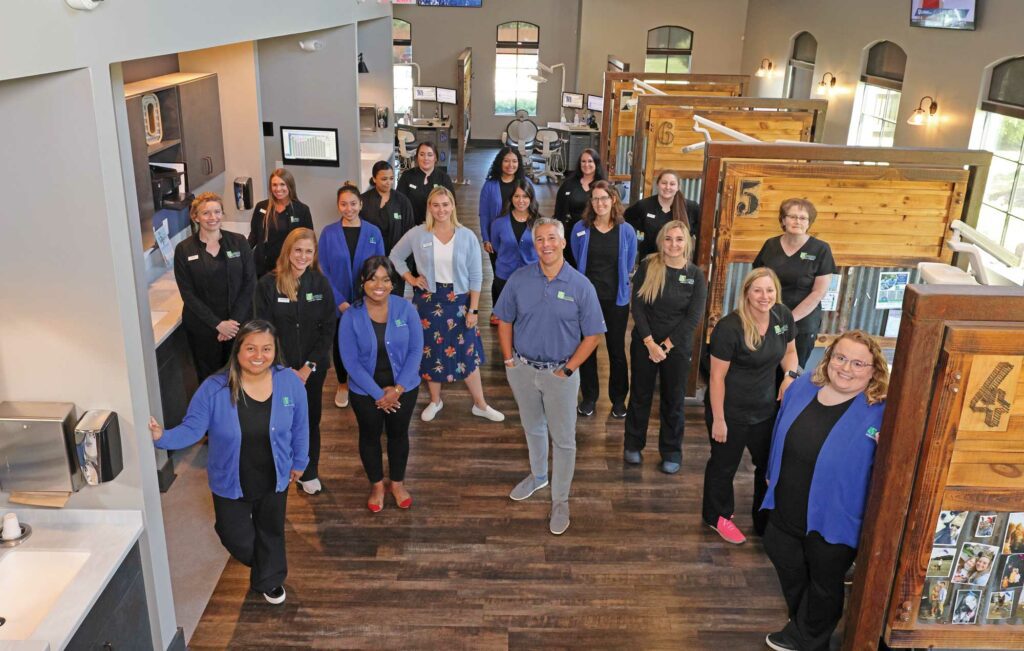 An Optimum Patient Experience
Summers has a history of being an early adopter. He was the second in the world to have the iCAT FLX, and his own son was the first person in the state of South Carolina to have an OrthoPulse accelerated orthodontic treatment plan. An intraoral scanner has been a part of his clinical workflow since early days. It all amounts to a lot of high-tech equipment, but all that gadgetry is combined with a critical appreciation for the human side of the profession. Summers puts it this way: "It starts from the moment that patients pick up the phone and call, all the way through each and every visit and the time they walk out the door. As part of our onboarding process, our team members are required to read two books: Gung Ho! Turn on the People in Any Organization and Raving Fans: A Revolutionary Approach to Customer Service, both by Ken Blanchard and Sheldon Bowles. The books reinforce that our experience should come with a wow factor."
Using Dolphin Management, he integrates a patient GPS which tracks every appointment to monitor key aspects such as: how long each patient is in the reception; how long it took for the clinical assessment; how long it takes to finish the procedure; and how long it takes to checkout—down to a 30-second interval.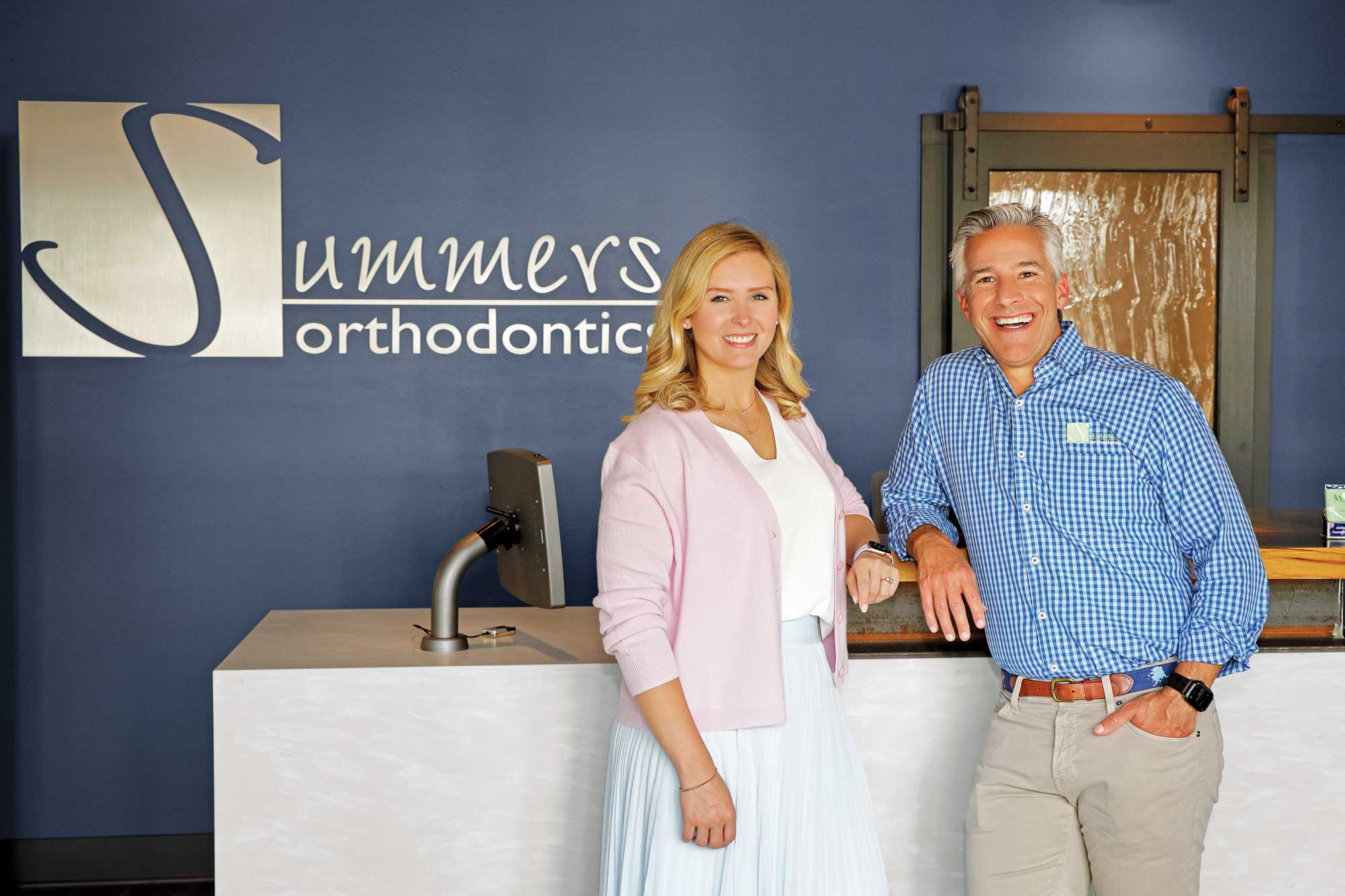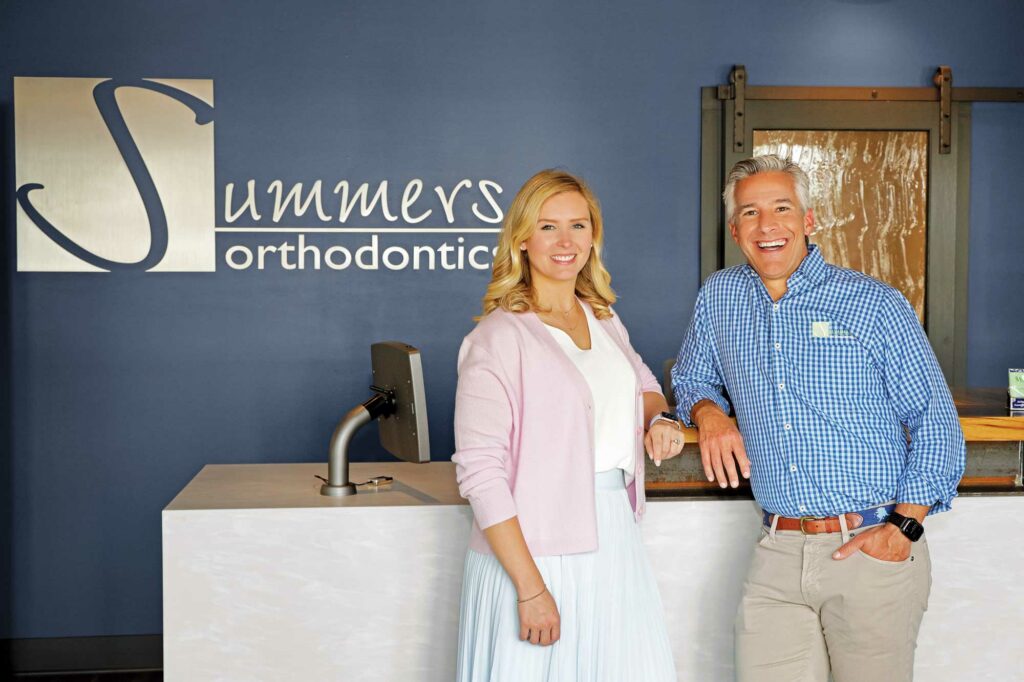 Everything is tracked and changes are made to optimize the patient experience. "You've got to have the right people who are willing to provide that level of care and service, and we have that," Summers says. "We all utilize our radio system and also have a full-time concierge, and her main goal is to serve the patient-family unit and help us with efficiency."
All this takes place at a bustling 9,000-sq-ft, 10-clinic chair practice with a "stellar office team and an amazing, newly hired associate," Katie Cass, DDS, to take some of the workload. To add to the excitement, a second orthodontic office is currently under construction with a target for a fall grand opening. Summers plans to add services such as injectables to serve the entire patient family unit.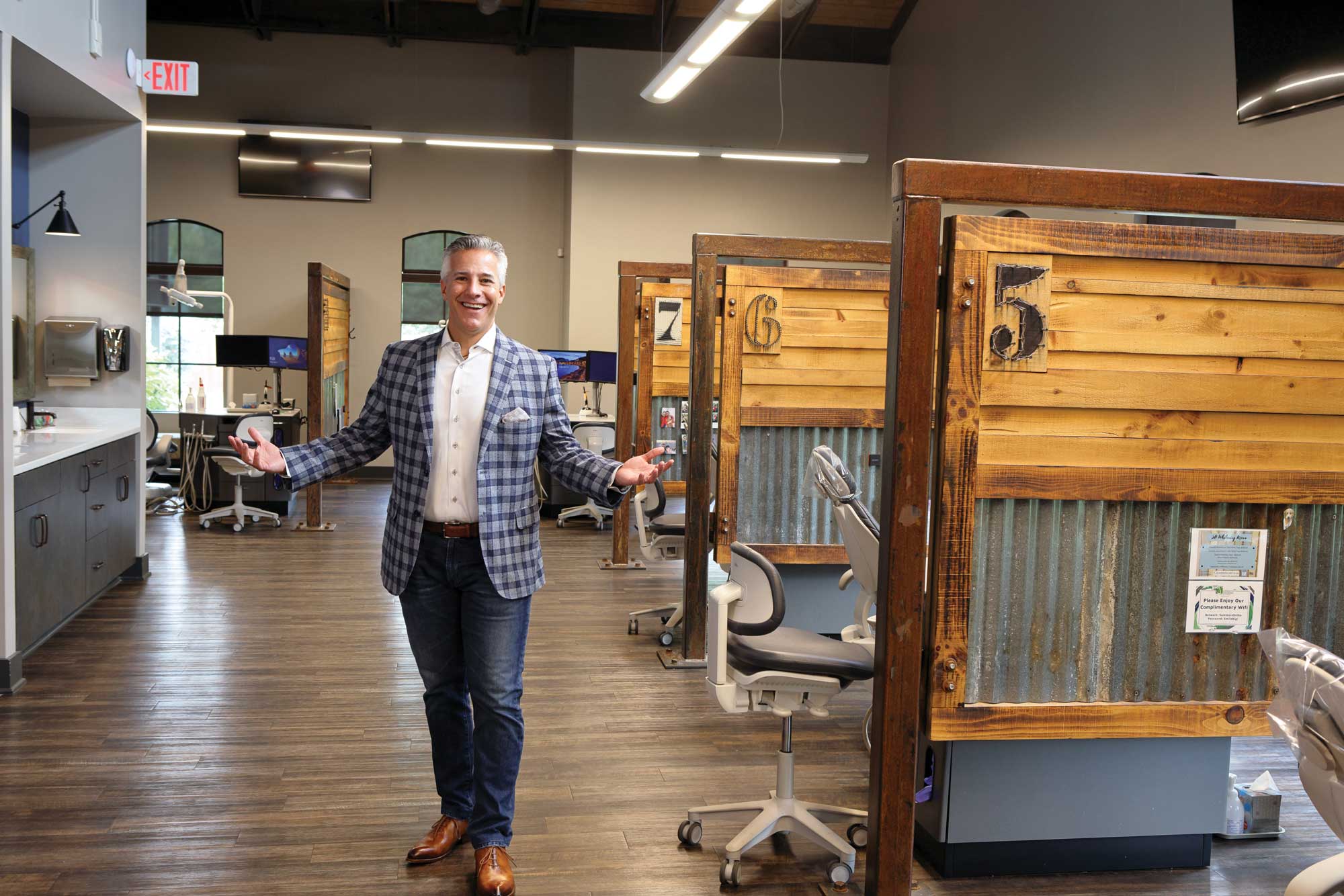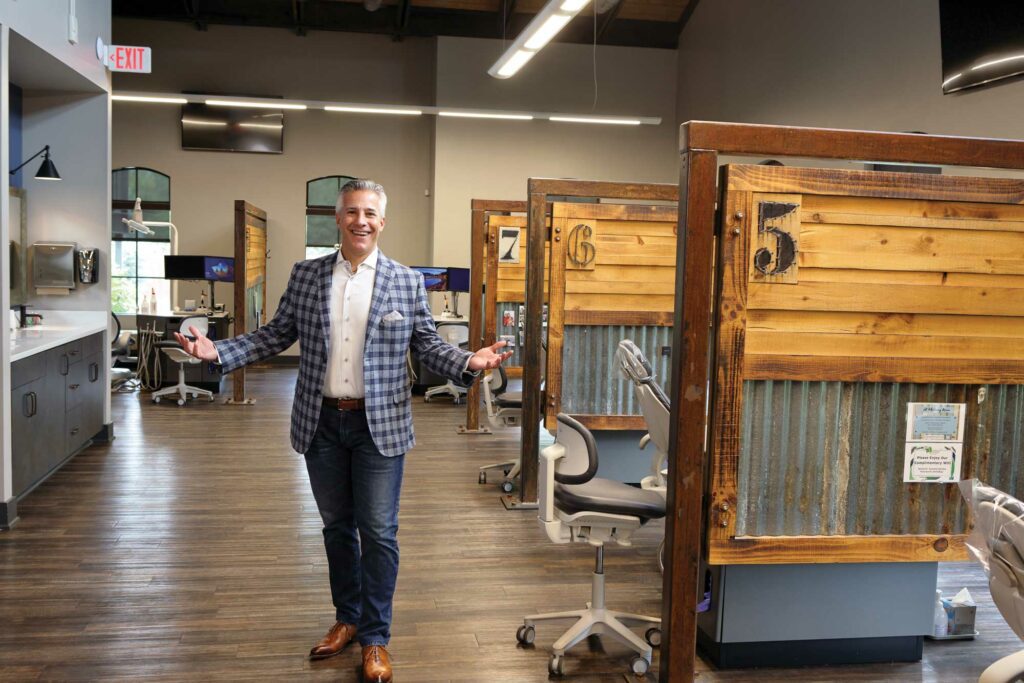 Tough and Talented
It takes a healthy amount of hand-eye coordination to be an orthodontist, and Jeff Summers has more than his fair share. He's not one to brag, but if you ask he'll reveal that he was one of a dozen U.S. hockey goaltenders selected to compete for a slot at the Olympic Training Center in Lake Placid.
Serious injuries cut his hockey career short, but the grit, determination, and toughness have served him well. "Goalies come in two forms—super cocky and quiet ones who say, 'Don't talk to me,'" says Summers, who was born and raised in Anchorage, Alaska. "I was the quiet one. I wanted to mentally prepare before the games."
During his sophomore year of high school, Summers took a close-range slap shot to the forehead. The puck went through the protective padding and split his forehead open. "They had to unscrew the helmet to get it off," he remembers. "In the locker-room, they shaved my head and did butterfly bandages. After the game, they told my mom, 'You need to take him to the ER' where I eventually received over 20 stitches." As for the game, Summers put the pads back on and finished the contest.
With pucks and limbs flying at him at high speeds, the injuries and surgeries piled up, eventually leading Summers to a senior year transition from collegiate hockey to Clemson University in South Carolina. With a degree in microbiology and a minor in mathematics, Summers initially wanted to become an emergency room physician.
"I followed my sister to Clemson and also met my wife-to-be while there," Summers says. "She's from the upstate area just outside of Greenville, SC. On our first official date she said, 'I'm going to marry you,' and I said, 'Well, I plan to live in Anchorage.' She said, 'I'm not moving to Anchorage and I replied that I was 'not living in Greenville.' And you see how that played out."
The early fascination with emergency medicine ultimately gave way to a realization that the work-life balance might be more manageable in the world of dentistry/orthodontics. Years later that balance is tested with marriage and now four children.
"Having been doing this for more than 20 years now, I see that I made the right decision," Summers muses. "The opportunity to serve others is wonderful and real. What we're doing is providing so much more than just straight teeth. We're cultivating relationships with patients and their families and changing lives." OP
Greg Thompson is a freelance writer for Orthodontic Products.