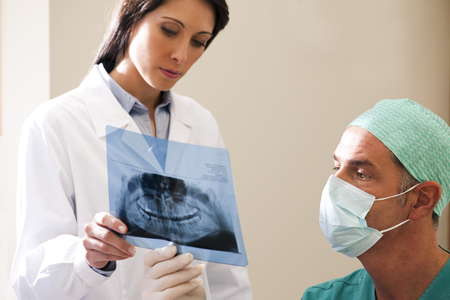 By Roger P. Levin, DDS
Referrals from GPs are essential to the growth of any orthodontic practice, yet two major market factors are reducing the number of these referrals today.
One is the introduction of new aligner technology that makes it much easier for GPs to provide ortho treatment themselves in some cases, rather than referring their patients to an orthodontist.
The other factor is the widespread production declines GPs have been experiencing. Many dentists who would have automatically referred all ortho candidates now see them as sources of much-needed income… and the new aligner technology makes it possible to capture that revenue.
Instead of giving up on GPs who offer ortho treatment, the ortho practice that collaborates with them will position itself to treat more of the patients they do refer.
Help GPs Decide Whether to Treat or Refer
Even GPs who provide ortho treatment can be excellent sources of new patients, because many cases will be too complex and challenging for them to retain. The risk for these doctors is that they may not recognize potential treatment problems. By helping them understand where to draw the line, an orthodontist can become a trusted "consultant" on all things ortho. Though some cases will stay with the GP, those that require the special skills and experience of an orthodontist will most likely be referred to the helpful colleague. There are a number of ways to provide this kind of guidance for GPs, including educational events and preliminary case reviews—based on GP-provided imaging—offered as a courtesy.
There will never again be a time when only orthodontists provide ortho treatment. However, by adjusting to the new reality with collaborative strategies, an ortho practice can earn more than its share of doctor referrals. Then, as GPs rebuild their base for general dentistry, the trusting relationships that have been established will yield even more referrals.
To learn about how to run a more successful practice directly from Roger P. Levin, DDS, attend one of his upcoming ortho seminars. For a list of available dates and locations, click here.