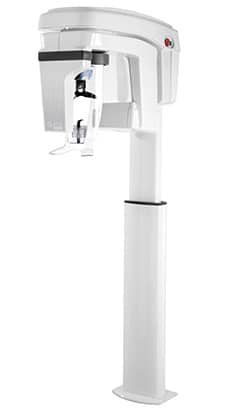 Carestream Dental, Atlanta, celebrated the production of its 1,000th CS 8100 digital panoramic imaging system this month at its manufacturing facility in Marne-la-Vallée, France. The product hit the market less than a year ago in 2012, and this milestone comes on the heels of several industry awards, including a Red Dot Design Award, a Krakdent Medal of Best Quality, a Clinical Innovations India Award, the US DrBicuspid Dental Excellence Award, ?and a bronze Medical Design Excellence Award.
The CS 8100 features panoramic imaging, segmented panoramic, and TMJ and maxillary sinus imaging. It comes with 2D+ technology that enables practitioners to create slices at regular intervals along the jaw to focus on one area of interest and visualize more details than standard 2D images reveal.
"This milestone motivates us to continue providing top-notch products for practices around the world," said Edward Shellard, DMD, chief marketing officer and director of business development for Carestream Dental. "The CS 8100 is a unique, robust product, and the dental industry is taking note of that."
For more information about this and other orthodontic companies, visit our Market Guide.