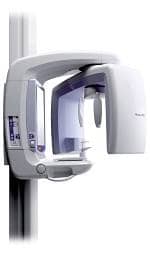 J. Morita USA, Irvine, Calif, introduces the Veraview® IC5 HD digital panoramic. The unit's 10-second panoramic scan captures a high-resolution image with 25% reduction in pixel size at 1/6 effective dose compared with the Veraviewepocs/film in normal speed radiographic mode. In addition, it features a 5.5-second panoramic for quick examination and a 4.8-second panoramic to further reduced dosage.
The Veraview's Digital Direct Auto Exposure and Auto Image Enhancer software are designed to fine-tune the imaging process for better quality. The unit includes automatic, simplified operation, CCD-sensor technology, triple laser beams for easier positioning, and improved energy savings of up to 50%, according to the company.
For more information about this and other orthodontic products, visit our Buyer's Guide.