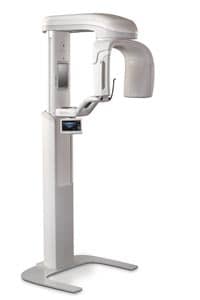 Midmark Corp, Versailles, Ohio, has introduced its Vantage™ Digital Panoramic System. Vantage is powered by CCD imaging technology, automatic spinal compensation, and Progeny's 3-Motion™ Imaging Rotation.
Three positioning lasers have been added, along with left and right mechanical controls, four pre-programmed exam selections, and the VantageTouch™ user interface, which functions like a smart phone, according to the company. Vantage also includes a dedicated PC workstation with TWAIN-enabled software. The system can be integrated with existing practice-management software or images can be captured using Progeny Imaging Software.
For more information about this and other orthodontic products, visit our Buyer's Guide.