Sikka Insights platform empowers orthodontists to make informed decisions about their private practice through data insights on scheduling, production, treatment plans, procedures, and other key performance indicators.
By Tonya Johnson
Sikka Software, an independent innovator that has been advancing retail healthcare connectivity, applications and insights, for more than 10 years, has announced the launch of Sikka Insights. This new analytics service encompasses the retail healthcare ecosystem of practices, manufacturers, distributors, financial institutions and service providers.
To date, there are over 28,000 Sikka Insights dental installations, and the company is adding nearly 30 new practice installations a day. Sikka has consent and permission to use the identified benchmarking data for the good of the industry, says the company founder and chief executive officer, Vijay Sikka.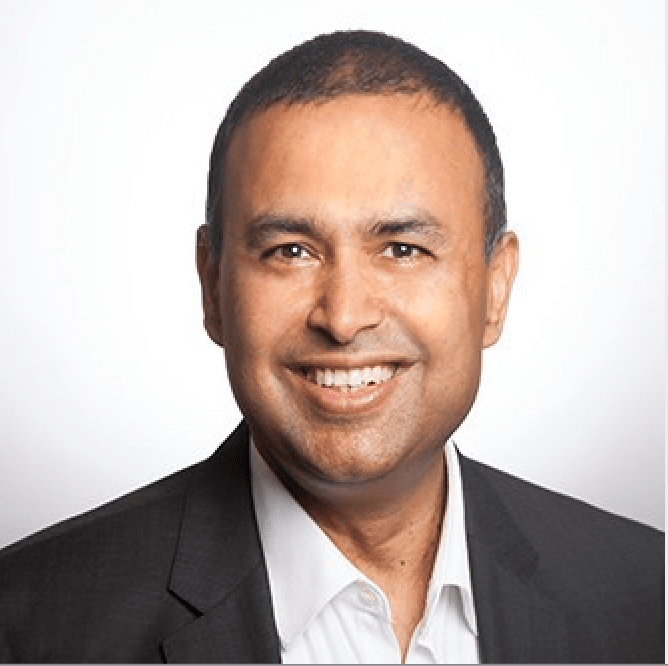 "When COVID-19 hit our customers, the orthodontic and dental practices saw an 85% drop in their daily production as a result of the shelter in place orders," he explains. "I'm married to a dentist, Nidhi D. Sikka, DDS, who has practiced in San Jose, California, for 20 years, so this is deeply personal to me because I saw her practice dissipate. And because of the personal protective equipment shortage, she couldn't even see emergency patients, and they were heartbroken—so was she."
So Sikka Software jumped into action and created a website called SIKKA Covid-19 Rebound, accessible right from the company's homepage, to track COVID impact, and now COVID rebound, as states open up. The company describes it as an insightful example of the value and timeliness of this data. Various retail healthcare segments are displayed in a variety of heat maps, quantifying the impacts that the COVID-19 pandemic has had on U.S. practice production and patient visits, and how practices across the 50 states are starting to rebound.
The Sikka Insights platform empowers orthodontists to make informed decisions about their practice, through data insights on scheduling, production, treatment plans, procedures and other key performance indicators (KPIs). With Sikka Insights, it's easy to draw connections between practice activity, shifting demand, and constantly changing market conditions. In this new environment, companies in the business of healthcare need to make mission-critical decisions at an unprecedented pace. Making the right decision, with the right data, results in increased revenue, efficiency and value that they can pass on to their customers.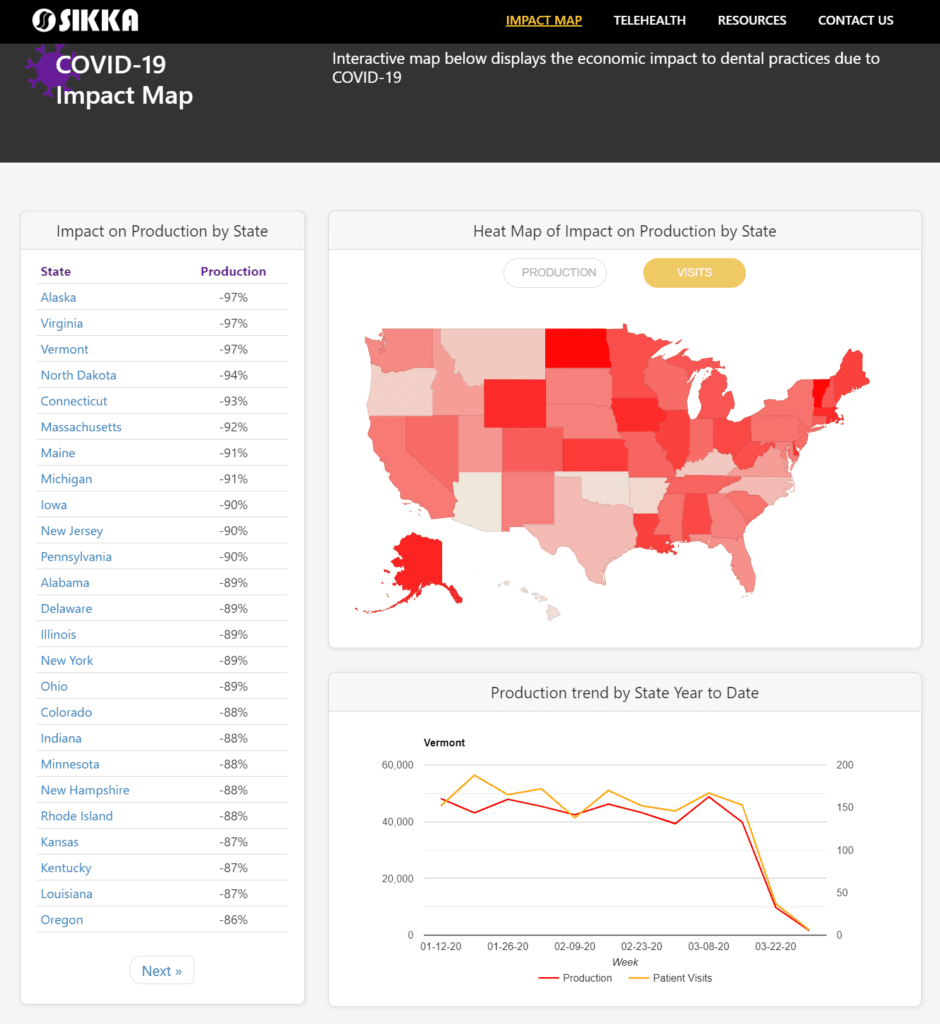 In addition to the Sikka Insights dental installations at practices across the country, Wells Fargo Practice Finance has teamed up with Sikka during the crisis. The financial institution is particularly focused on helping independently owned healthcare practices grow and manage their businesses, according to Gavin Shea, senior vice president and national director, Healthcare at Wells Fargo. "Partnering with Sikka is enabling the practices we support to gain a better understanding of their KPIs, and providing Wells Fargo with the industry and market insight that contributes to practice ownership success for our customers."
According to Sikka, it was the first to trademark the word "practice optimizer company" and built the earliest dashboard and business intelligence system for orthodontists. Sikka Insights is compatible with all major practice management systems, and provides the data, insights, and key performance indicator analytics that allow the 96% of orthodontic practitioners currently using the platform to have the ability to identify successes and improve opportunities within the day to day operation. In addition, the company offers customer service and customization capabilities with advanced reporting.
"We are excited to announce the availability of Sikka Insights. This innovative solution brings unprecedented historical data and analytics capabilities to the retail healthcare industry, across dental, orthodontics, chiropractic, optometry and veterinary practices," Sikka adds. "We have up to 15 years of data available and over 34,000 practice installations, which means we are able to deliver the industry's richest data experience. Our manufacturing, DSO/group practice, consulting, analyst and insurance partners—including McKinsey, Wells Fargo, and PatientPop—all stand to benefit from these timely insights to guide complex decisions as they navigate today's challenging business environment."
With a small team of less than 30 people, the Santa Clara, Calif, tech company employs team members who work across the country. "We're a completely focused, highly optimized incredible team of people who make the company successful. During COVID, the team has stuck together and our productivity is higher than it has ever been," Sikka notes. "Ultimately what we are trying to do is make a difference in the lives of thousands of practices, and the 120 million patients that we have on our platform. That's what motivates us to contribute, providing the data and information to lift the industry as a whole." OP
Tonya Johnson is associate editor of Orthodontic Products.