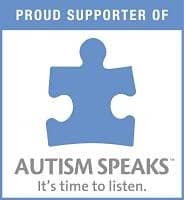 Mydent International, Hauppauge, NY, is donating a portion of the profits from every DEFEND product sold to Autism Speaks. DEFEND products include disposables, infection control, personal protection, impression materials systems, and oral and procedure accessories.
ÌAs a parent of an autistic child, it is particularly gratifying to me that Mydent has chosen to support an outstanding organization such as Autism Speaks. It's nice to know that a percentage of what we do every day is going to help improve the lives of people like my daughter,Î said Gary Mahr, director of operations at Mydent.
Mydent has committed to a $10,000 minimum annual donation to Autism Speaks.
For more information about this and other orthodontic companies, visit our Buyer's Guide.