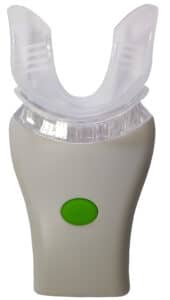 OrthoEssentials, Mount Holly, NJ, has launched The Bitepod.
According to the company, the device produces low frequency sonic vibrations and is designed to help improve oral hygiene, and reduce pressure and pain for orthodontic patients. In addition, The Bitepod is intended to help seat aligners.
Patients with either fixed braces or aligners can use the device.
The Bitepod will be on display at the OrthoEssentials booth at the American Association of Orthodontists Annual Session in San Diego in April.
Save