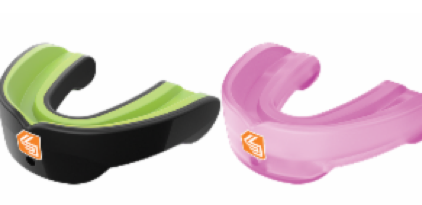 The new Gel Nano Flavor Fusion mouthguards – part of the Flavor Fusion line of guards from Shock Doctor, Minnetonka, Minn – allows athletes to customize their mouthguard experience while maintaining maximum protection on the field, ice, or court, the company says.
The Gel Nano Flavor Fusion guards are available in tastes including RocketPunch, BlueRaz, ShockOrange, LimonTensity, and Bubblegum.
Featuring a combination of innovative performance and high-impact shock absorption, the Flavor Fusion mouthguards are an easy way to prevent tooth damage while playing sports.
Other mouthguards in the Flavor Fusion line include the recently launched Gel Max Flavor Fusion.