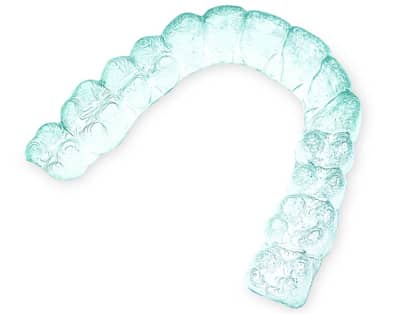 Align Technology Inc, San Jose, CA and Henry Schein Dental, Melville, NY, have introduced Realine™, an entry level, 5-stage clear aligner designed for minor crowding and spacing issues, available in the United States on June 24, 2013, through Henry Schein Dental.
Realine is designed for patients with very limited treatment goals, especially adults whose teeth have shifted after adolescent orthodontic treatment. Through a web-based 3D viewing tool that compares images of the patient's initial and final tooth positions, doctors and patients can see the level on alignment that can be achieved in a maximum of five stages.
The easy-to-use product allows doctors to order a Realine Starter Kit online and submit the Realine prescription form, as well as three intra-oral patient photos and an iTero intraoral scan or PVS impression. Realine provides the doctor with a 3D view of treatment for review via a web-based tool, at which time the doctor can approve or cancel treatment. Once approved, the Realine aligners are custom manufactured and shipped directly to the doctor's office.
The Realine Starter Kit, which includes the first Realine case, and subsequent Realine Single Cases are offered for a lab fee of $575 each, with optional one-time per case refinements for an additional lab fee of $125 each. As part of the Realine product offering, Henry Schein Dental will also offer Vivera Retainers for a lab fee of $275, which includes four sets of new retainers to maintain final tooth position after treatment.