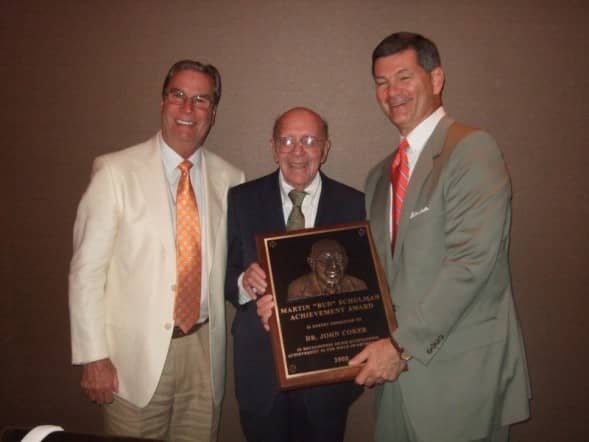 John Coker, DMD, MS, has won the 2008 Martin "Bud" Schulman Award. The award was presented to Coker in recognition of extensive leadership and service in his community. Springstone Patient Financing, the corporate sponsor of the award, donated $5,000 in Coker's name to the Community Foundation of the Rappahannock River Region. The Community Foundation manages a collection of charitable endowment funds and uses these earnings to support a variety of nonprofit programs and organizations that benefit area residents and provide scholarships to local students.
The Schulman Award is presented in honor of Martin "Bud" Schulman, founder of the Schulman Study Group, an organization of successful orthodontic practices of which less than 1% of the profession is invited to join.
Coker has been practicing orthodontics in his Stafford County and Spotsylvania-Fredericksburg Va, locations since 1984. He has special interests in cleft palate therapy, early treatment for children, adult orthodontics, and orthognathic surgery. He currently serves as a Virginia Delegate to the AAO. He has been a member of the Schulman Study Group for 15 years.
The photo shows Ron Redmond (CEO of the Schulman Study Group) and group founder Martin "Bud" Schulman presenting the award plaque to Coker.