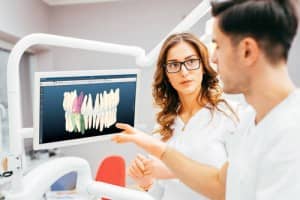 Ormco Corp, Orange, Calif, announced that Insignia™ Twin is now available to orthodontists and staff.
According to a press release from the company, Insignia Twin builds off the legacy of Insignia, and offers orthodontists access to a fully customized solution that combines the efficiency of digital smile design with the precision of patient-specific appliances.
Insignia is designed to help minimize many of the complex variables that impact each patient case, using an algorithm built into Insignia's Approver software. Via this software, the patient's prescription is determined by the doctor's final approved smile design and then the custom brackets, wires, and placement guides are manufactured. The clear indirect bonding guides are intended to enable accurate placement by orthodontists and staff.
According to the company, Insignia SL users have treated patients with proven results for many years, thus paving the way for the introduction and adoption of Insignia Twin. Research conducted by Insignia SL users found that when using Insignia's clear placement guides, the bonding accuracy rate was 98% across those cases bonded by staff members with varying levels of bonding experience. Additionally, the data showed that when compared to traditional treatment methodology, cases treated with Insignia experienced, on average, 37% reduction in treatment time. Moreover, bracket repositioning per case was reduced on average by 84%.