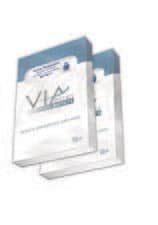 Opal Orthodontics, South Jordan, Utah, has introduced VIA Wires Pearl, an epoxy-coated archwire. According to the company, the double epoxy coating on VIA Wires Pearl lasts for multiple appointments.
The wires come in three shapes—square, ovoid, and tapered—to match the patient's natural archforms.
For more information on this and other orthodontic companies, visit our Buyer's Guide.