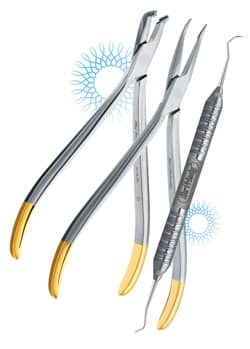 Hu-Friedy, Chicago, has introduced its new Ortho Lingual Collection. According to the company, this new product line consists of 10 instruments that feature optimal intraoral access, ideal visibility for the clinician, and enhanced comfort for the patient.
The new Ortho Lingual Collection includes cutters, pliers, and lingual ligature directors. Each cutter and pliers feature a gold plated handle, as well as longer handles that allow for improved access and orbit formed box joints that are 14% to 25% thinner than standard Hu-Friedy orthodontic products.
For more information about this and other orthodontic companies, visit our Market Guide.