As an orthodontist using Damon™ System (Ormco Corp) passive self-ligating brackets and mechanics, I am able to treat nearly all of my cases (including a myriad of case types) to exemplary results without extractions. Having said that, extraction therapy is still an important treatment option. It is effective when the patient has excessive crowding and protrusion or asymmetrically missing teeth and extractions are preferred to implants. Extractions are especially valuable when orthognathic surgery with orthodontics is the preferred treatment plan, but the patient refuses surgery. The case presented here exemplifies such an occasion, employing extraction therapy with orthodontics instead of surgery to great advantage.
Case Presentation
A 48-year-old female patient was referred by her dentist to address her crowding and underbite. She had been evaluated years previously for orthodontics and was told that a combination of orthognathic surgery, extractions, and braces was her only treatment option. She presented in my practice with a full-step Class III skeletal and dental malocclusion with an anterior crossbite U2-2 (lateral incisors lingually displaced), lower posterior crossbite of the premolars, severe lower crowding, proclined lower canines, a retrognathic maxilla, and a prognathic mandible. She also presented with generalized mild to moderate gingival recession, but her periodontist cleared her for orthodontic treatment (Figure 1). She was open to extractions if surgery could be avoided.
Treatment Plan
Since combined surgical/orthodontic treatment was not an option, the plan was to extract lower first premolars with the goal of retracting lower anterior teeth into the space provided by the extractions (and out of crossbite), using light Class III elastics to help guide them. Given the lower canine proclination, I believed that any attempt to align the lower anterior teeth without extractions would result in further proclination, worsening the Class III and negatively affecting the periodontal health of these teeth. After extractions, Damon™ Q brackets (Ormco Corp) would be placed and Class III elastics engaged to lower canines to retract them, thus minimizing the anterior movement of the lower incisors. Critical to her upper lip/midfacial support, low-torque U2-2 brackets would be used in conjunction with light Class III elastics to prevent crown flaring, help upright the roots (facially), and stabilize lip position. Upper anterior brackets would be placed slightly gingivally to create an ideal smile arc.
Treatment Progress
The patient was direct-bonded U/L 7-7 with .013″ Damon™ Copper Ni-Ti™ wires engaged (Ormco Corp).1 Bite turbos were bonded on L5s to disarticulate the arches and foster maxillary arch development. Lingual buttons were placed on U6s and 3.5 oz, 3/16″ crossbite elastics (Rabbit2/Ormco Corp) engaged to assist posterior crossbite correction.2
The patient returned 4 weeks later to start 2 oz, 5/16″ Class III elastics (Parrot) to begin retraction of the lower anteriors into the extraction sites. At 8 weeks, the crossbite elastics were discontinued and .018″ Copper Ni-Ti wires were engaged for further leveling and alignment (Figure 2). These wires would remain in place for 3 months. Disarticulation would be maintained until the lower anterior teeth were completely out of crossbite. So problematic was the calculus bridge on the lower anterior teeth (scaled at this appointment), it was preventing lower anterior alignment. Cleaning was recommended at 3-month intervals, but calculus continued to impede space closure.
At 4.5 months, .014″ x .025″ Copper Ni-Ti archwires were engaged with the bite turbos moved to the lower 6s to add occlusal stability now that the crossbite had corrected. Power chain was added (6/5-3s) to help retract the lower 3s. It would be maintained for 11.5 months, extending 7-7 after 4.5 months. The Class III elastics increased in weight to 3.5 oz (Rabbit). Bite opening in the anterior was due to switching turbos to lower 6s. Light triangle elastics at night might have resolved this issue.
At 7 months, .018″ x .025″ Copper Ni-Ti wires were engaged and would be maintained for 13 months in the upper arch and 11 months in the lower arch. See Figures 3, 4, and 5 for treatment progression from 7 to 18 months.
Also at 7 months, the elastics were switched from Class III to triangle (Rabbit 3.5 oz, 3/16″) for open bite closure and would be maintained for 4 months at which time the triangle elastics would remain for an additional 2 months on the left side when the right side switched to a shorty Class II attachment for 2 months. While the extraction space closure continued with .018″ x .025″ Copper Ni-Ti wires, the ongoing calculus buildup on the lower anteriors continued to impede sliding mechanics and space closure. Light .012″ wires were placed in figure 8 under the primary archwires in the anteriors of the upper arch to consolidate space and prevent its reopening. The .012″ wires would remain in place until the remaining space closed at which time it would extend U/L 6-6.
Traditionally with Damon System protocols, a panoramic x-ray is taken after .018″ x .025″ wires are in place for 6 to 10 weeks in order to assess root position and reposition any applicable brackets. In this case to better visualize the final bracket placement, the pano/repo was performed at 15 months (Figure 6) after most space was closed and all major mechanics complete. The LL5, UR1, and L3-3 were repositioned for ideal placement.
At 15 months, a .018″ stainless steel wire was placed to allow sliding mechanics for space closure. Using a round stainless steel wire is not typically recommended Damon mechanics for extraction space closure, but with the ongoing calculus build up and tongue thrust, it was the best course of action. Actually, I would have preferred to use a .016″ x .025″ stainless steel wire with NiTi retraction coils and Class III elastics for lower arch space closure. This could have saved two to three appointments and a few wire changes, but was simply not feasible in this unique case.
At 18 months, 3.5 oz, 3/16″ (Rabbit) triangle elastics were engaged (nighttime only) for 3 months. A .017″ x .025″ Damon™ Reverse Curve archwire was engaged in the lower arch that would also level Curve of Spee. It remained in place for 2 months followed by a .019″ x .025″ Reverse Curve archwire with 20° of lingual root torque in the anterior segment for an additional 2 months. For final space closure, the lower arch finished in a .018″ stainless steel wire for 3 months. The .018″ x .025″ Copper Ni-Ti wire that had been engaged at 7 months in the upper arch was maintained until the 20-month appointment at which time the wire was switched to a .019″ x .025″ Damon™ Low-Friction TMA™ wire for 5 months. A few detail bends were made in the final 3 months of treatment for positioning, rotational, and smile arc refinements.
Interproximal reduction is an important yet underutilized protocol for fine-tuning occlusions and smile aesthetics. We like to tell patients that I'm a tooth artist, not only putting teeth in the right positions for function and aesthetics, but also looking closely at individual tooth shape (in this case, specifically the fan-shaped upper incisors) and how it affects overall aesthetics. In patients with black triangles, reshaping interproximal contacts so that the space can be filled with the existing papilla is the best way to reduce the triangles and create better interproximal contact for stability. For this case, IPR was performed at several appointments (U/L 3-3).
At the pre-deband evaluation, a fixed lingual retainer wire was placed L3-3 and finishing V elastics (Moose 6 oz, 5/16″) were attached to settle the occlusion. When the appliances were removed at 25 months, the incisal edges were manicured (U/L 3-3) and posterior segments equilibrated as needed. The post-treatment images are from the retainer follow-up appointment 2 months after treatment completed (Figure 7).
What I Would Do Differently Today
In retrospect, Class III elastics should have been initiated at bonding (rather than 4 weeks later) to assist in uprighting the lower canines from the start of treatment. Rather than bonding the lower laterals, using open coil springs between the L3s and L1s would have helped distalize the lower canines and reduce the force on the anteriors, which can cause anterior flaring.

Overuse of lower power chain caused lingual crown tipping of lower anterior teeth that then had to be recovered with Reverse Curve (lingual root torque) wires. Using these wires, however, demonstrates the effective use of archwire selection tools available to the orthodontist. There was also some mesial rotation on both L7s from chain elastic use on light wires. Again, this would have been controlled more effectively if space closure had been able to be accommodated on rectangular stainless steel wire with NiTi retraction coils.
In reviewing the pano at 15 months, the LL3 could have been repositioned for more distal root tip, which should have completely uprighted the root. This would help increase post-treatment stability. Despite this, the patient's 30-month retention records (i-CAT FLX from Imaging Sciences International) demonstrate good stability (Figure 8).
Case Discussion
This case demonstrates an excellent nonsurgical correction for a patient who refused surgery. Generally, there was good torque control although the upper laterals could have used a bit more facial root torque. The case exhibits good management of the final occlusion and tooth shape with interproximal reduction for black triangles and manicuring for uneven incisal edges, a pleasing smile arc, and improvement of the gingival recession. Retraction and uprighting of the lower canines helped to improve the profile and facial aesthetics by reducing the prominence of the lower lip and introducing an aesthetically pleasing eversion. Treatment time was 25 months, only 1 month longer than estimated. Of course, it would have been preferable had treatment been 3 to 6 months shorter, but the patient's periodontal condition and recession required a cautious approach. OP
1. All Copper Ni-Ti, Reverse Curve, and TMA archwires are Damon brand and arch form from Ormco Corp.
2. All elastics listed are part of the Zoo Pack brand from Ormco Corp.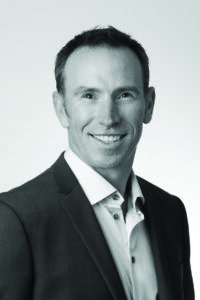 Jeff Kozlowski, DDS, is an internationally sought after lecturer and has presented on topics including clinical efficiency, digital orthodontics, early treatment, and passive self-ligating mechanics. He graduated with a BS in economics from Syracuse University prior to receiving his DDS and orthodontic specialty certificate from the State University of New York at Buffalo. He is the co-founder of OrthoFi, a company which helps quality-first orthodontists make treatment more affordable for patients. He has multiple practices in southeastern Connecticut.