In my opinion, the number one problem facing orthodontists is the development of White Spot Lesions (WSLs). We have seen amazing technological advances in our treatment planning systems, bracket systems, and wire sequences. Today, orthodontists have so many things at their disposal to control virtually any type of malocclusion. However, it is so depressing to finish a case where I've given my full effort to achieving a nice smile line and a great fit of the teeth, only to have it ruined by taking the braces off and uncovering those white squares front and center when a patient smiles.
I can't count the number of times I've been in the middle of a patient's treatment and have had to decide whether to remove appliances due to poor oral hygiene or press forward to finish the bite, even knowing the damage that is occurring at the perimeter of the brackets. Matters are made worse in an extraction case when I've directed the patient to have teeth removed and then feel compelled to not leave them in a situation worse than the one they were in originally.
How do we handle this problem? What steps can we take in terms of prevention and treatment? Obviously, we encourage our patients to brush their teeth, we give them the best tools to reach the problem areas, and we demonstrate proper technique before and during treatment. This has proven to be insufficient in my experience. No matter how hard we try, some patients won't pay attention to their teeth. How many parents of teenagers have we called back to the clinic to express our concerns, only to be told that they can't even get their 13 year old to take a shower?
I've educated patients on the effects soft drinks and energy drinks have on their teeth.  I've applied protective sealants to the entire facial surface of the tooth before bonding.  I've written fluoride prescriptions for all of my patients for years. I've purchased the laminated oral hygiene instruction sheets to be suction cupped to their bathroom mirrors.  I've sent letters and photographs to the family dentist requesting more frequent cleanings. I've removed archwires in the middle of treatment to allow better access to brushing and to show the family the seriousness of the problem.
I'm not sure there's an idea out there that I haven't tried to help reduce the incidence of WSLs in my practice. But time and time again, I've been disappointed in the lack of a real change in their frequency.
This is why I was interested last fall when 3M Oral Care, St Paul, Minn, shared with me their project aimed at decreasing WSLs. To my knowledge, this is the first systemized, multifaceted approach to this problem. I've been using this protocol since the start of the year, and although it will naturally be 12 to 18 months before we routinely begin debonding these patients to see the results, I'm feeling good about the organization and proactive nature of the program.
Step 1
It starts with the application of 3M™ Vanish™  XT Extended Contact Varnish around the perimeter of the brackets after they're placed. For the last 3 or 4 years, we've routinely used Clarity™ ADVANCED Ceramic Brackets with APC™ Flash-Free adhesive in every case. In our office, after light curing the brackets, we apply the Vanish XT while the patient is still in the cheek retractors. Vanish XT recharges with fluoride and acts as a barrier to the bracket/tooth interface, which is where bacteria accumulate in plaque and release acid to demineralize the enamel.
Step 2
The second part of our protocol involves giving 3M Clinpro™ 5000 Sodium Fluoride Anti-Cavity Toothpaste to each patient the day we place the brackets. In the past, I've written prescriptions for other toothpastes that may or may not ever make it to the pharmacy. I ask the patient to brush with the Clinpro 5000 toothpaste every night before bed. Depending on the patient's age, we'll recommend a light water rinse or thorough swishing after application.
Step 3
The third part of the protocol is our favorite. Whenever a patient comes back for adjustment visits, we look at their oral hygiene. Unless their brushing scores very high on our scale, we'll clean their teeth with 3M Clinpro Glycine Prophy Powder. Glycine is different from sodium bicarbonate because it is less abrasive, gentle on gums and demineralized areas, and safe on orthodontic appliances.
We have three Hu-Friedy Air-Flow Handy 3.0 units in our office. What I thought was going to be a necessary sacrifice of time has proven to be just the opposite. We used to remove wires and ask the patient to go brush their teeth, where they would spend several minutes blankly staring into space while barely trying to brush. Often they would disappear and have to be hunted down in the game room later. Now, any one of my assistants can have a simple cheek retractor in place and the air polisher unit hooked up in less than a minute.
We tell the patient and parent that we're giving them a "power wash." If you've ever used an air polisher unit, you're aware of its amazing cleaning power. Gingiva is stimulated and the teeth are nearly plaque free, including the all-important interface at the tooth/bracket junction. While explaining a "power wash" to a patient last month, the mother of another patient overheard our conversation. She's a dental hygienist and she was ecstatic to hear that we've made this a routine in our office.
Step 4
After using the air polisher unit, we will implement the fourth step of our protocol if needed. At least twice a year—with a maximum of four times a year for high-risk patients—3M Vanish Sodium Fluoride White Varnish is applied to the teeth. This not only recharges the existing Vanish XT and relieves hypersensitivity, but it also gets to sit on the freshly cleaned enamel to apply fluoride. We ask the patient not to brush this off until the next morning.
With this protocol, I've decided to attack the problem of WSLs in my practice with a regimented approach. Yes, I've decided to make a financial investment to make this possible. I've purchased air polisher units and continue to purchase these four products from 3M Oral Care.
I don't charge anything for the toothpaste or for these services. My reasoning is that improved treatment results will benefit my patients, increase my level of treatment satisfaction, and improve referrals from existing patients and local dental offices as we share our efforts with them.
While there is still some time yet before we finish up the cases we began with this protocol, the implementation of this procedure in our office has been quite simple. I can't force patients to brush well on their own time, but through consistent managing, I can encourage the staff to keep an eye out for less compliant patients who require cleanings while they're on our time. We're eagerly anticipating reviewing and sharing the results of this process a year from now. OP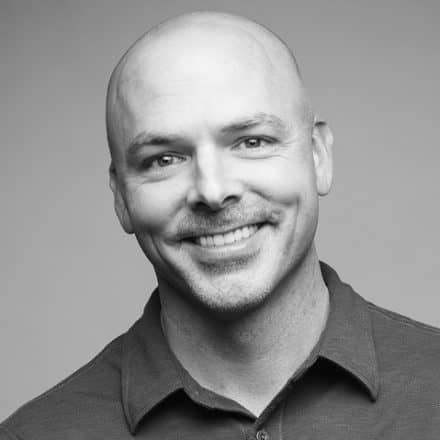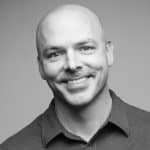 Jeremy Smith, DDS, graduated from Louisiana State University (LSU) School of Dentistry in 1999 and completed his orthodontic residency shortly thereafter. He returned home to northwest Arkansas where he has practiced since 2002. He served as president of the Arkansas State Association of Orthodontists from 2010 to 2013. His wife Courtney graduated from LSU in 2000 and practices in Fayetteville, Ark. They live with their two girls on a small farm in Arkansas where life outside of work is simple.