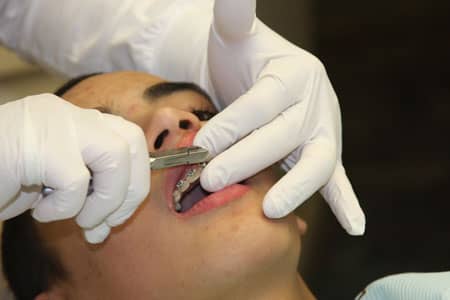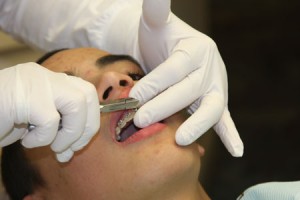 The American Association of Orthodontists (AAO) announced three donations made in support of its Donated Orthodontic Services (DOS) program at its Annual Session held in New Orleans. The donors are AlignTechnology Inc, Dentsply GAC International, and Sesame Communications. The DOS program provides orthodontic care to underserved children without insurance coverage, or who do not qualify for other assistance in their state of residence.
Commenting on Align Technology's $100,000 donation, company president and CEO Thomas M. Prescott said, "Align Technology is committed to developing innovative technologies that help to create beautiful smiles. We hope our support of the DOS program will make it possible for more people to discover the confidence that comes from a better smile."
Dentsply GAC International donated $25,000 to be used within the DOS program throughout 2014 and 2015. "This gift to the AAO's DOS program underscores our company's commitment for access to orthodontic treatment for patients of all backgrounds," says Howard Bowne, vice president and general manager.  "We are proud and pleased to support this worthy cause."
In addition, Sesame Communications gifted $2,500 to the DOS program.
Currently in five states (Illinois, Indiana, Kansas, New Jersey, and Rhode Island), efforts are under way to expand the DOS program. "We are enthusiastic about the possibility of expanding the DOS network because of the generosity of these three organizations," says Gayle Glenn, DDS, MSD, outgoing president of the AAO. "So many underserved children will receive quality orthodontic care because of these generous gifts. That's a lot to smile about.
"Many parents are facing difficulties in providing health and dental services for their children, and that includes orthodontic treatment," Glenn continues. "The goal of the DOS program is to serve children in need, especially those who simply do not qualify for other programs, and provide them with orthodontic care that they might otherwise not receive. Many times, these children's parents have jobs, but their resources are consumed by basics like housing and food. They make too much money to qualify for state-sponsored programs, but not enough to work orthodontic care into the family budget."
Since the inception of the DOS program in 2009, 229 children have completed treatment, and 453 more are currently receiving treatment. The average length of comprehensive orthodontic treatment is 22 months, but ranges up to 36 months for patients with severe orthodontic problems. To date, 397 orthodontic specialists have volunteered their services in the five states served by the DOS program. Prospective DOS patients are required to submit an application for the program and are evaluated by the Dental Lifeline Network to determine eligibility.
Orthodontists who volunteer for the DOS program are not compensated for their time or reimbursed for the cost of appliances (braces, clear aligners, etc), diagnostic tests, or laboratory fees. Families of patients who qualify for the program are asked to pay a nominal fee to cover administrative costs incurred by the Dental Lifeline Network, which coordinates the DOS program on behalf of the AAO.