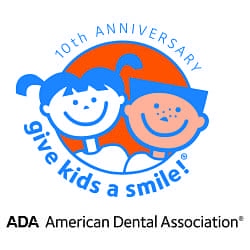 The American Dental Association (ADA) Foundation, Chicago, recently announced the recipients of its annual Give Kids A Smile® (GKAS) Continuity of Care Grants.
Thirteen community health organizations were awarded grants through the GKAS Fund, which was supported by a $100,000 donation from CareCredit, Costa Mesa, Calif.
The 2013 recipients were:
The contribution will allow the recipients to make dental care more accessible to underserved children, according to CareCredit, who donated to the fund for the sixth consecutive year.
"Children in underserved communities need to have access to dental care. Dental disease not only causes health problems, but can also make it difficult for children to thrive in school," said Cindy Hearn, senior vice president for CareCredit and 2013 board member of the ADA Foundation.