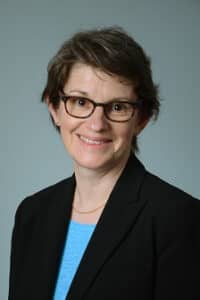 The American Dental Association (ADA) announced that Ruth Lipman, PhD, has accepted the role of Director, Scientific Information for the association. In this role, Lipman will manage the development, review, and publication of objective scientific information, providing the ADA membership with clinically relevant dental research and information.
"I'm thrilled to be part of the ADA," said Lipman. "I look forward to serving ADA members and leading the development of scientific information that will help promote better oral health."
Prior to joining the ADA, Lipman was the chief science and practice officer for the American Association of Diabetes Educators (AADE) where she oversaw research efforts, reviewed evidence for practice documents, and worked to increase opportunities for diabetes educators. While at the AADE, Lipman was the principal investigator on projects that received awards from the Agency for Healthcare Research and Quality (AHRQ), Bristol-Myers Squibb Foundation's Together on Diabetes program, and the Aetna Foundation. She was also the principal investigator on a cooperative agreement with the Centers for Disease Control that increased access to, participation in, and sustainability of the National Diabetes Prevention Program.
Lipman has held various faculty appointments at Harvard University School of Medicine, Tufts University School of Nutrition, and Worcester Polytechnic Institute. She received her PhD in Biomedical Sciences and a Bachelor of Science in Life Sciences from Worcester Polytechnic Institute.