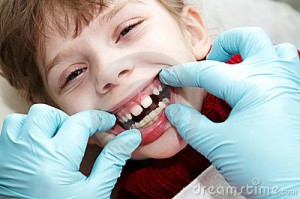 The New York University College of Nursing's Teaching Oral-Systemic Health (TOSH) Program encourages clinicians to transition the traditional head, ears, eyes, nose, and throat (HEENT) examination to one that includes the teeth, gums, mucosa, tongue, and palate examination (HEENOT) for assessment, diagnosis, and treatment of oral-systemic health problems. The researchers detail their findings in a paper, "Putting the Mouth Back in the Head: HEENT to HEENOT," published in the American Journal of Public Health.
Funded by a grant from the Health Resources and Service Administration, the TOSH Program aims to build an interprofessional oral health workforce capacity that addresses a significant public health issue, increases oral health care access, and improves oral-systemic health across the life span.
"Incorporating 'O' for oral cavity assessment adds a comprehensive focus on the oral-systemic history and physical examination of the teeth, gums, mucosa, gums, and palate," Judith Haber, PhD, associate dean for graduate programs and principal investigator for the TOSH Program.
For the majority of clinicians, the traditional HEENT exam excludes examination of the oral cavity, as well as the omission of oral health and its linkages to overall health in the patients' health history, physical examination, risk assessment, and management plan. The HEENOT approach means that clinicians cannot omit oral health from the history and physical examination performed by health professionals.
The TOSH team notes the importance of using the HEENOT approach as an integral component of primary care:
Early childhood caries (cavities) are the most common chronic disease of childhood in 5- to 17-year-olds, five times more common than asthma;
Application of fluoride varnish can reduce the incidence of caries in children by up to 50%
Oral cancer morbidity and mortality rates have not declined over the past 10 years, at least, in part, related to absent or inadequate oral exams;
Human papillomavirus is associated with the recent rise in the incidence of oropharyngeal cancer;
Linkages between diabetes and periodontal disease are established; and
Older adults taking multiple medications for chronic health problems often have xerostomia (dry mouth), which increases their risk for tooth decay and poor nutrition.