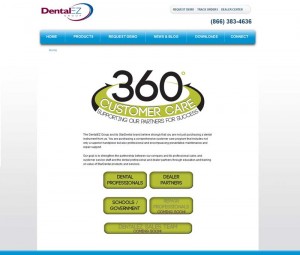 DentalEZ® Group, Malvern, Pa, introduces its 360° Customer Care Program, an online customer service tool for all of its StarDental® customers.
The program features DentalEZ's newly designed repair support program, which now provides instantaneous labels for repair requests as well as a collection of educational and training resources for all StarDental products.
A key feature of the 360° Customer Care Program is a new, user-friendly repair request form that provides drop-down menus for identifying and immediately reporting the specific product, repair type, and problem. Users fill in the information, print the repair request form, and press the submit button. A prepaid UPS label is available to be shipped along with the repair form and product.
Visitors of the program will also have access to the following StarDental product materials:
Maintenance and repair videos
Instructional manuals
Product brochures
Maintenance check sheets
Warranty registration forms