When Causey Orthodontics closed, Mark Causey switched gears to help the local medical community survive COVID-19.
By Tonya Johnson
Mark S. Causey, DDS, of Causey Orthodontics, was treating up to 80 or more patients a day at his Cumming, Ga, practice before COVID-19 hit the state. Like most orthodontic practices, Causey closed his private practice on March 16 to follow the national guidelines issued by the Centers for Disease Control and Prevention (CDC), as well as recommendations by the American Dental Association and American Association of Orthodontists, to prevent the further spread of the virus in the area where he serves.
To date, the number of cases in Georgia has surpassed 4,000, with more than 100 deaths, according to state public health officials.
Since then, he has been on a mission to figure out the best way to help the medical community-at-large during this pandemic. He started by volunteering at a local hospital to learn more about what they're facing. Then his wife shared a social media post with him about others who were sewing masks to keep frontline healthcare workers safe on the job. That's when he decided to design something even better. He was specifically impressed by some of the novel 3D-printed masks that were coming out of Europe. So, he enlisted his lab technician and an engineer friend from Georgia Tech to join forces, and went back to work.
With access to materials typically used to create a denture or impression tray, Causey says, "I used an STL facial form file and placed a ring on the outside, like a mason jar, that would hold as a HEPA filter." In just one evening, working almost 8 hours straight, he and his lab tech completed and printed a prototype.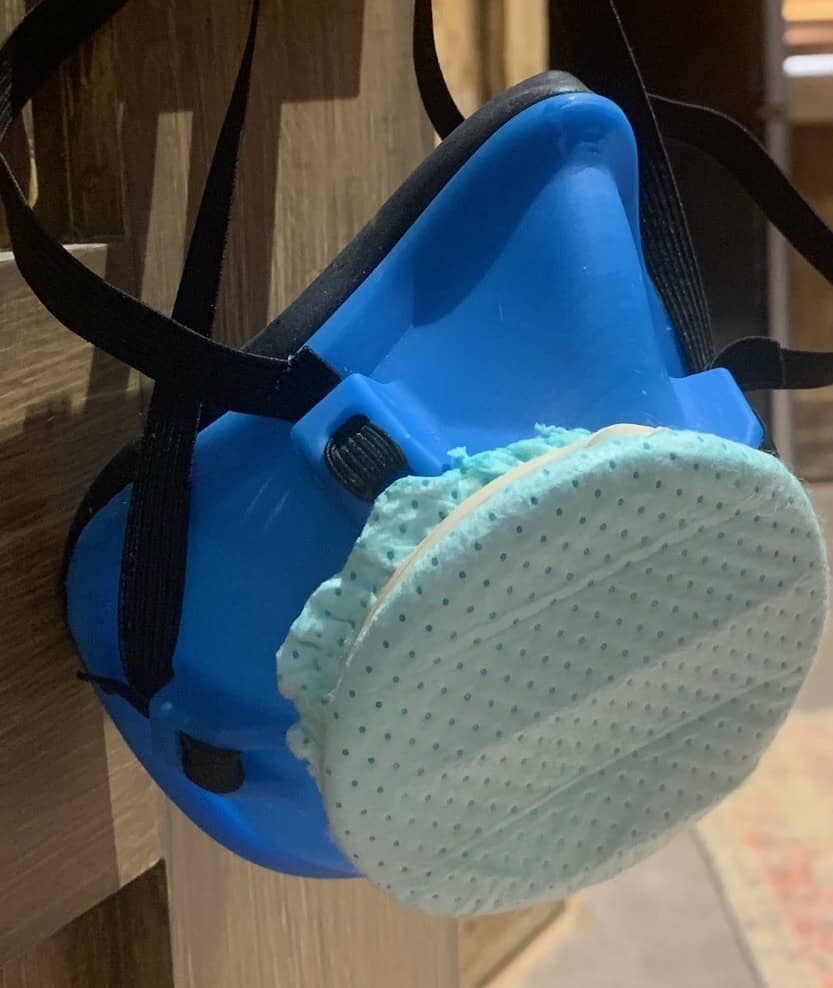 In the days since, Causey has received an outpouring of feedback from grateful healthcare workers—including anesthesiologists, who have expressed their "enormous gratitude" and shared "very touching messages," says Causey.
The file has been downloaded more than 6,000 times, and requests continue to come in. Causey has personally printed approximately 200 masks for distribution. He worked with the Georgia Dental Association to get production off the ground, and Specialty Laboratories which donated assistance with mass production. The estimated arrival time is 2 to 3 days.
Causey points out that PPE (personal protective equipment) masks are highly preferred. And while his 3D-printed masks have not been approved by the FDA or the National Institute for Occupational Safety & Health, they are allowed by the CDC when PPE runs low. Still Causey cautions that people should use the homemade masks that he designed "at their own risk."
Causey continues to support friends and people within the local healthcare facilities, but admits the growing need is much bigger than he anticipated. He sees bigger labs and grassroot organizations that are also taking up the charge in their own communities and welcomes their work.
"There are so many people that have helped with these efforts—it's not just me. Other orthodontists can help 3D-print additional frameworks that could potentially protect our local community doctors and nurses," he implores. "But they have to do their own research to find out what filter medium is appropriate for each situation."
To download the mask file or find out more information, go to firedbycorona.com. OP