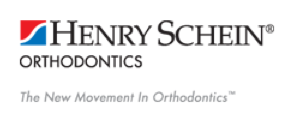 Henry Schein Orthodontics (HSO), Carlsbad, Calif, has unified its business operations of Ortho Organizers, Masel, ClassOne, and Ortho Technology under the Henry Schein Orthodontics umbrella.
"It is with great pride that we take on the name of Henry Schein, which is a highly credible and respected brand in the US," said Russell Bonafede, President of Henry Schein Orthodontics. "This unification of the orthodontic portfolio will allow us to leverage many synergies and equities amongst the brands for the benefit of the orthodontic community."
Henry Schein's presence in the orthodontic market has expanded over the last several years, starting with the acquisition of Ortho Organizers in 2008, ClassOne in 2009, and Ortho Technology in 2012.
According to the company, placing HSO's orthodontic-focused operations under a unified company name will enhance the business prospects for the company and enable it to serve the orthodontic professional with a wider array of product offerings and practice solutions, including forward-thinking educational offerings.