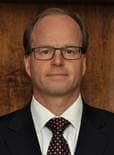 Ormco Corp, Orange, Calif, recently announced the appointment of Patrik Eriksson (pictured) as president, effective January 8, 2014. Vicente Reynal, the company's current president, has been promoted to group president, dental technologies for KaVo Kerr Group. In his expanded role, Reynal will lead over eight leading dental and dental specialty businesses.
Under Reynal's leadership, Ormco advanced the Damon™ System globally and grew its digital products including the award-winning Insignia™ Advanced Smile Design™ System and Lythos™ Digital Impression System.
"I am proud to have led such a successful and progressive company who not only values its customers, but continually seeks customer guidance on everything from product innovations to continuing education," Reynal said. "I will continue to cherish the relationships I've established with Ormco employees and customers as I move into an exciting new chapter in my career."
Eriksson comes to Ormco after a thorough and deliberate selection process. "Patrik has quickly immersed himself in Ormco's business and culture," Reynal said. "Patrik's global dental and orthodontic industry experience, combined with a track record for strategic leadership and growth, uniquely position Ormco for even greater success."
"I am honored to serve as the new company president," Eriksson commented. "I look forward to working with the talented Ormco team and customers as we build upon the company's excellent reputation while driving growth and long-term performance through unparalleled product quality, continuous innovation, and relentless customer focus. It's an exciting time to lead Ormco."
Eriksson was appointed Ormco vice president of global sales in November 2013 after serving as Danaher's vice president of special projects. Prior to joining Danaher in 2012, Eriksson worked at Carestream Dental for nearly 17 years. In his most recent role as president and CEO for Carestream North America, Eriksson was responsible for developing and driving the strategy for practice management software solutions including OrthoTrac. He attended the Royal Institute of Technology, Sweden, specializing in electronics and mathematics and also holds a Master of Science in Business and Administration, from the Stockholm School of Economics.
Reynal will introduce Eriksson as his successor at Ormco's Damon Forum in Phoenix, January 15 to 18, 2014.