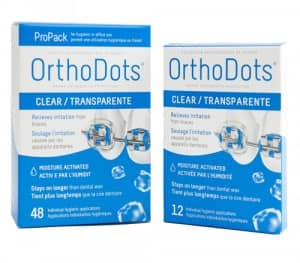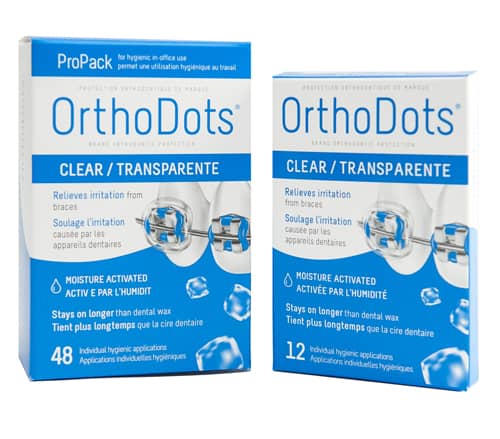 OrVance LLC, Grand Rapids, Mich, has launched an OrthoDots® CLEAR free product program for all 75 orthodontic residency programs in the United States and Canada.
OrthoDots CLEAR is an orthodontic wax product made from proprietary (patents pending) composition of clear medical-grade silicone with a moisture-activated adhesive layer. The product features hygienic unit-of-use packaging for safe in-office and patient use—meeting the standard for consumer healthcare products. OrthoDots CLEAR is designed for hygienic chairside application, according to the company.
"We are committed to investing in resident programs because we believe that the orthodontic wax dispensed to patients must provide the essential quality and safety features of today's healthcare products," said Ron Schutt, OrVance's CEO.
"The traditional dental wax dispensed by orthodontists today does not meet basic healthcare product standards such as single-use hygienic packaging, product traceability and tamper-evident packaging," Schutt continued. "We believe OrthoDots deliver the new standard of care in orthodontics not only because they are more effective, but also because they are the first orthodontic wax that provides these essential quality and safety features."
Dr Mike Silver, OrVance's Director of R&D and Technical Affairs, said, "We've already piloted our free product program with several leading universities. The residents and faculty we've worked with are extremely engaged in wanting to learn more about consumer healthcare product standards. They're also very interested in OrthoDots CLEAR given their desire to find new products that enhance the practice and patient experience. We've developed a brief but engaging presentation and have found the common 'lunch & learn' format to be perfect to fully educate residents and to kick off our free product program."
Resident programs can contact OrVance at [email protected] or in-person at the annual Graduate Orthodontic Residents Program in Ann Arbor, Mich, this August to sign up for the free product program.