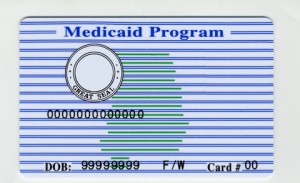 The American Dental Association's Health Policy Institute, Chicago, has released a research study that claims there will be major growth in many states for the dental Medicaid market.
Authors Cassandra Yarbrough, MPP; Marko Vujicic, PhD; and Kamyar Nasseh, PhD, have found that due to the Affordable Care Act, the Medicaid market for dental care will grow significantly in many states, and even in those states electing not to expand Medicaid eligibility, there will still be a large influx of adults and children into Medicaid. They have determined that Medicaid represents one of the few market segments with expanding demand for dental care and that significant reforms to Medicaid will be necessary to translate the expanded dental benefits coverage to enable access to dental care.
Research shows that previously, just more than 1 million adults across 36 states were enrolled in dental plans through the 2014 newly established health insurance marketplace. Early analysis shows that an estimated 8.3+ million adults nationwide could gain dental benefits through Medicaid expansion.
The Medicaid expansion also has the potential to reverse important access-to-care trends. Low-income adults are the group that has experienced the most significant erosion in access to dental care over the past decade and are the most likely to report avoiding or delaying needed dental care due to cost barriers.
It is critical to understand that expanded coverage does not equal expanded access, the researchers report. The real question for the policy community is, are the right conditions in place to meet the dental care needs of a significantly expanded Medicaid population? The supply of dentists is expected to increase in the coming years and there is already unused capacity in the dental care system. New research suggests that if enabling conditions are in place, the dental care system can, in fact, absorb influxes of Medicaid adults with newly gained dental benefits.