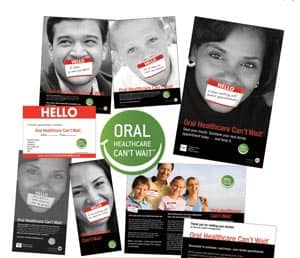 Dental Trade Alliance (DTA), Arlington, Va, now provides an online print shop as part of its Oral Healthcare Can't Wait™ awareness campaign. The online private print shop can print dental practice marketing materials provided by the organization on demand. The print-on-demand items are offered to dental professionals as part of the Online Practice Communications Kit on DTA's "Oral Healthcare Can't Wait" campaign-specific Web site.
The oral health care campaign Web site is designed for dental professionals who would like to continue to raise oral health awareness for their patients. The Oral Healthcare Can't Wait Web site provides tools and resources for launching an oral health-focused marketing campaign in a dentist's local market. DTA's private print shop features campaign designs that can be customized to promote a specific dental practice.
For more information on this and other orthodontic products, visit our Buyer's Guide.