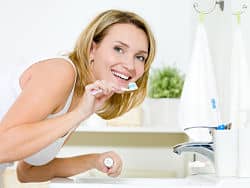 Dr. Fresh LLC, Buena Park, Calif, recently acquired REACH® brand manual toothbrushes from the Johnson & Johnson Healthcare Products Division of McNEIL-PPC Inc. The sale includes rights in the United States, its territories, the Caribbean, and Canada.
The acquisition does not include REACH brand floss or other interdental products.
Dr. Fresh designs and markets toothbrushes, travel kits, mouthwashes, floss/flossers, breath fresheners, toothpaste, and other personal care products. Among the company's brands are Firefly®, Binaca®, Dr. Fresh®, and Orazyme®. The company also manufactures and markets a number of other products under leading licenses and private label programs.
For more information about this and other orthodontic companies, visit our Market Guide.