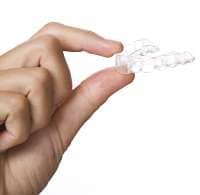 ClearCorrect, Houston, is making a number of new treatment options available starting January 1, 2013. The new options are a result of doctor feedback.
The new treatment options include:
Limited 6—$395: According to the company, the new Limited 6 will be the most affordable clear aligner treatment option in the industry and is ideal for simple anterior adjustments. The $395 lab fee covers up to six sets of clear aligners (single or dual arch), and, like all ClearCorrect cases, it includes a treatment setup, Phase Zero (initial passive aligners), and retainers.
Limited 12—$695: The Limited 12 includes up to 12 steps of clear aligners, plus a treatment setup, Phase Zero, and retainers. According to the company, there's no fee for revisions, as long as the case stays under 12 total aligners. In addition, up to two replacement aligners are now included at no extra cost.
Unlimited—$1095: The Unlimited treatment option provides orthodontists with as many aligners as needed, until the case is closed. This option includes unlimited revisions for up to 3 years and replacements for any aligner at no extra cost.
The company is also offering case evaluations and standalone treatment setups, designed to lower the barrier to entry for doctors and their patients. In addition, orthodontists can upgrade any case to a more comprehensive treatment option just by paying the difference in initial lab fees.
For more information about this and other orthodontic companies, visit our Market Guide.