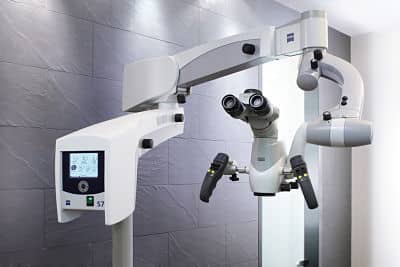 Henry Schein Dental, Dublin, Calif, and Carl Zeiss Meditec, Jena, Germany, have partnered to distribute Zeiss dental microscopes and dental loupes to the US market. Henry Schein will offer the OPMI® pico and OPMI® PROergo microscopes, and the ZEISS EyeMag® dental loupe beginning July 1, 2013.
The compact, high-performance OPMI pico microscope (pictured) integrates maintenance-free LED illumination for natural light visualization for restorative dentistry, endodontics, implantology, and periodontics. The shadow-free, daylight quality illumination enables users to see small details and to better differentiate between tissue types facilitating better patient outcomes.
The OPMI PROergo features advanced visualization and ergonomics in an integrated design with no exposed cables and components. With the power zoom and auto focus, clinicians can target and discern details in difficult-to-see areas of the mouth, even for root canals. Free-float magnetic suspension facilitates the positioning of the microscope for various treatment situations. The microscope is ideal for multi-user practices as preferred settings can be quickly recalled.
The ZEISS EyeMag loupes feature advanced image quality, comfort, and design. Users experience a wide range of magnification levels and working distances.
For more information about this and other orthodontic companies, visit our Market Guide.