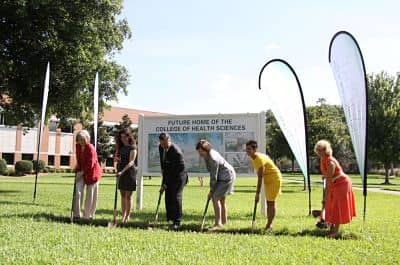 Jacksonville University, located in Florida, recently broke ground on its new $8 million College of Health Sciences building. The building will house the university's orthodontics program, as well as its nursing and speech pathology programs.
The two-story, 30,000-square-foot structure is expected to open by August 2014. It is part of a larger, $20 million phased plan to expand the College of Health Sciences' facilities, programs, equipment, and faculty to meet growing demand.
According to Tim Cost, president of the university, funding has already been secured for the building, which will feature advanced technology, dedicated classrooms, faculty and staff offices, meeting rooms, a multidisciplinary simulation learning center, and computer laboratory. It will use green technology.
Jacksonville University has one of the largest orthodontics programs in the country, graduating 15 students per year and providing low cost treatment to thousands of patients annually.