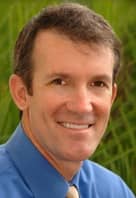 Lee R. Legler, DMD, Vero Beach, Fla, recently named five local students as winners in his "Good Deeds, Free Braces" program, according to an article on TCPalm.
Legler asked kids ages 10 to 15 what they would do to help others in exchange for free orthodontic care. Students submitted proposals for community service projects.
The winners committed to a number of charitable acts, including raising money for local adoption programs, starting a program to help single mothers with household chores, and founding a music outreach program for young children.
Legler said he was impressed with the more than 100 proposals he received. "Every one of them was special and unique, and picking the winners was difficult," he said.