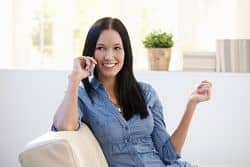 PracticeMojo, Phoenix, recently introduced an automated phone call feature. This feature is designed to help increase the amount of time orthodontic practices can spend with patients, while allowing practices to reach more patients to schedule and confirm appoints and generate referrals. In addition, the automated feature is designed to help reduce no-shows and increase practice production.
The PracticeMojo automated phone call system uses natural voices. Calls can include patient names, dates, times, locations, or other appointment-specific details. Additional features include customizable response options, choice of voice talent (Spanish available), confirmation notices via e-mail, and billing for completed calls only. In addition, there is no charge for busy, invalid phone numbers or no response.
For more information about this and other orthodontic companies, visit our Market Guide.