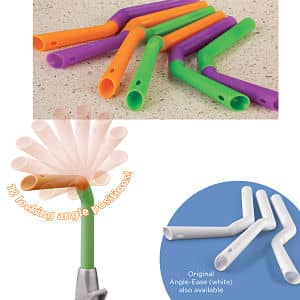 Practicon, Greenville, NC, now offers Angle-Ease Colorz™ Adjustable HVE Tips in assorted neon purple, green, and orange color combinations. According to the company, like the original Angle-Ease, the Angle-Ease Colorz version is designed to maximize operator comfort, visibility, and suction efficiency.
The disposable HVE tip has 12 locking angle adjustment positions and can be adjusted from a straight bayonet position to a 90-degree angle. In addition, the reversible design accommodated either right- or left-sided assisting.
For more information about this and other orthodontic companies, visit our Market Guide.