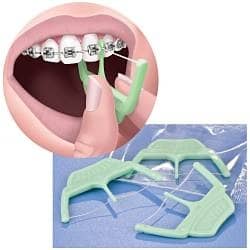 Practicon,Greenville, NC, now offers FlossBow™ Ortho Flossers. Designed to helppatients floss behind braces without a threader, FlossBow improvesorthodontic flossing compliance and patient care, according to thecompany.
FlossBow features secure end points to keep floss from coming loose,as well as a double-ended design. Featuring a mint flavor, FlossBowOrtho Flossers comes individually wrapped.
For more information on this and other orthodontic companies, visit our Buyer's Guide.