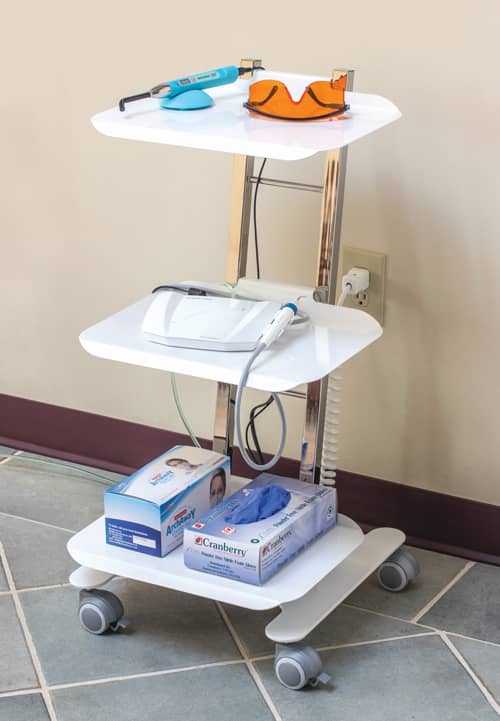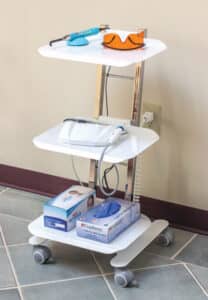 Practicon, Greenville, NC, is offering the TeknoCart. The mobile storage unit takes up only 16 x 16 inches of floor space.
Made in Italy, and featuring all-steel construction, TeknoCart can be used to move equipment between operators.
According to Practicon, the unit has no sharp edges. It features three adjustable powder-coated shelves, locking swivel casters, and built-in two-outlet power strip.