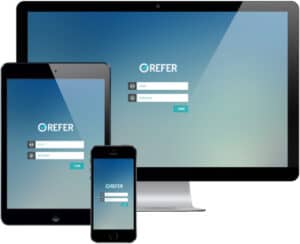 Refer.to, Spokane, Wash, is a new digital patient referral system for dental professionals.
The secure web application allows users to digitally send all relevant referral information to other dental practitioners and to patients. Refer.to is designed to replace the need for paper dental pads and to help ensure that referred patients don't lose referral slips and fail to follow up on potential treatment.
Refer.to can be used on the desktop, tablet, or mobile device.
The company will be exhibiting at the upcoming AAO Annual Session in San Diego.
Save