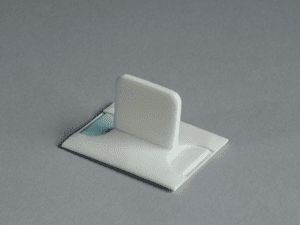 Confirm Monitoring Systems Inc introduces the SoftX™ Soft Foam X-Ray Loop, which will be available June 1, 2009.
SoftX foam loops cushion and protect the susceptible surfaces of the mouth during bite wing x-rays. According to the company, soft edges and corners cushion tissue to eliminate the pain of bite wing x-rays in seconds, for pennies per patient. The loop are available to fit size O and size 2 dental x-ray film.
For more information and a free SoftX sample pack, call (800) 819-3336.